Podcast: Play in new window | Download
Subscribe: Apple Podcasts | RSS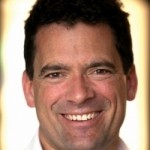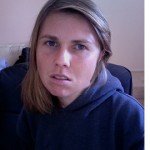 James Workman talks about his book, THE HEART OF DRYNESS: How the Last Bushmen Can Help Us Endure the Coming Age of Permanent Drought. And journalist Christine Shearer talks about KIVALINA: A Climate Change Story.
While world leaders dither in Durban, Writers Voice explores what their inaction on the climate really means.
James Workman
As the world gets hotter, it gets dryer — severe droughts are expected to more than double world-wide. Parts of the globe — including the southwestern US — could face megadroughts lasting decades, or even centuries. How will we cope?
Maybe we could learn something from people who have been living in water-starved regions for tens of thousands of years, the Bushmen of the Kalahari Desert. Their knowledge of how to live off their dry land is intimate and encyclopedic. There is much they can teach us — if they survive the attempts of the Botswana government to push them off their homeland into reservations.
The government wants untrammeled access to the mineral wealth that lies below the surface of the Kalahari's sands. But the Bushmen have fought back.
It was into the midst of this conflict that James Workman went to get the story he tells in his book, Heart of Dryness. Over time, he shifted from being an uninvolved journalist to a passionate supporter of the Bushmen's struggle. He also learned lessons about living in a dryer world that he's adapting to our conditions right here at home.
James Workman is an award-winning journalist and a consultant on water scarcity and climate change adaptation.
Watch video about the struggle of the Bushmen
Christine Shearer
In 2008, the traditional Inupiat Eskimo community of Kivalina, Alaska filed suit against ExxonMobil Corporation and 19 other fossil fuel companies. In 1953, the village of Kivalina covered about 54 acres but now is down to about 27. The village sits at most a few feet above the water and depends on sea ice to protect it. That sea ice is going away.
The people of Kivalina charge the oil companies with contributing to the global warming that's taking their town — and they're suing for compensation and relocation costs. It's a landmark case that is still wending its way through the courts.
Christine Shearer's book, Kivalina: A Climate Change Story, recounts the struggle of the residents against the oil companies. But she goes beyond that, showing how their story is part of a larger pattern of denial and obstruction on the part of polluting corporations who are fighting tooth and nail to stop action on the climate.
Shearer has worked for the Center for Investigative Reporting, and the National Center for Ecological Analysis and Synthesis. Her work has appeared in National Geographic, Climate Progress, and The Journal of Political Ecology, among others.