WV Best of 2016 & A Story For New Year's
Podcast: Play in new window | Download
Subscribe: Apple Podcasts | RSS
2016 is passing into history. The New Year is just around the corner. And it's time for a year-end review. In this week's show, we play excerpts from some of our Top Ten of 2016. Find links to the entire interviews below.
Then, Francesca reads her story about New Year's Day in Provence.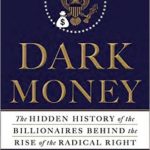 1. With revelations that Donald Trump's proposed EPA chief Scott Pruitt has ties to the Koch Brothers, it would be a good time to look back about our interview with New Yorker staff writer Jane Mayer about her acclaimed book, Dark Money:The Hidden History of the Billionaires Behind the Rise of the Radical Right. It's about the Koch Brothers and the network they've mobilized for political influence. In this excerpt, Mayer tells us about the vast reach of their economic power — and their record of environmental crimes.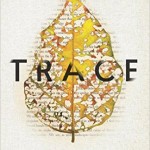 2. Lauret Savoy told us about her book, Trace: Memory History, Race & The American Landscape. In it, Savoy examines how the country's still unfolding history and ideas of "race" have marked her and the land — and what that history says about our relationships to each other and the places we inhabit.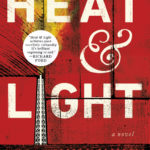 3. Thinking about the natural environment puts one in mind of the terrible harm being done to it — by, for example, fracking. Jennifer Haigh's terrific novel Heat and Light explores what happens to a poor rural region in the Pennsylvania Rust Belt when the frackers come to town and rip apart the social fabric of the community. It was called "the best fracking novel ever" by the Washington Post.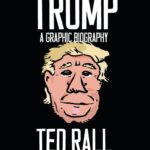 4. We had a robust series of episodes on the election and one of them was with political cartoonist Ted Rall about his graphic biography of Donald Trump.
Back in August, when we aired that interview, I said in my introduction, "If you believe current forecasts, Donald Trump isn't all that likely to become President of the United States in November." Guess we shouldn't have believed those forecasts.
The media missed the one of the biggest stories of the election –the Democratic Party elite's failure to address the concerns of the working class – folks like those in Jennifer Haigh's novel. Ted Rall's book, Trump: A Graphic Biography, pointed presciently to the candidate's support among a white working class that has long been in a world of hurt.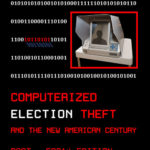 5. Suspicions that the Republican Party rigged swing state elections for Trump are growing – although you'd be hard put to find them in the mainstream media. One method was massive voter suppression efforts. We spoke to Greg Palast and Ari Berman about those.
But we also talked with long-time election integrity activist Jonathan Simon about the shocking vulnerability of our electronic voting machines and the evidence that that vulnerability is and has been exploited to flip elections. His book is Code Red: Computerized Election Theft and The New American Century.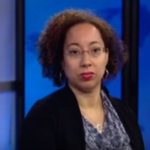 6. One interview we didn't put on broadcast but did offer on this website was our conversation with historian Donna Murch about her article, The Clintons' War on Drugs: When Black Lives Didn't Matter.
Many people say Clinton lost the election because she talked too much about so-called identity politics, i. e. the rights of people of color and the LGBTQ community. But she was challenged by African American critics like Donna Murch during the campaign for having supported the huge boost in mass incarceration that happened under her husband's presidency – a bipartisan effort of Democrats and Republicans.
Hear other interviews from our 2016 election coverage.
More of the Best of 2016
6. Ari Berman, Give Us The Ballot
7. Paul Theroux, Deep South
8. Jacqueline Woodson, Another Brooklyn 
9. Dan Barry, The Boys In The Bunkhouse
10. Nicholas Kardaras, Glow Kids
A Story About New Year's In Provence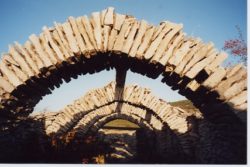 Finally, some lighter fare in honor of New Year's, brought to you by Francesca. Some years ago, she was fortunate to spend New Year's Day in a tiny village in the back country of Provence, where she had gone to live for the better part of a year. The story comes from her journal entry on the "Jour de l'An," or New Year's Day, 2002.