Podcast: Play in new window | Download
Subscribe: Apple Podcasts | RSS
Ani Tuzman talks about her novel based on the life of the 18th century Jewish mystic, the Baal Shem Tov. Its called The Tremble of Love. Then, we re-air an excerpt from our 2008 interview with Terry Tempest Williams about her book, Finding Beauty In A Broken World. Â 
Ani Tuzman
The 18th century Jewish spiritual master Rabbi Yisroel ben Eliezar is a legendary figure in Jewish history. Best known as the Baal Shem Tov, or the Good Master of the Name, he preached the practice of joy and compassion as the surest way to celebrate God.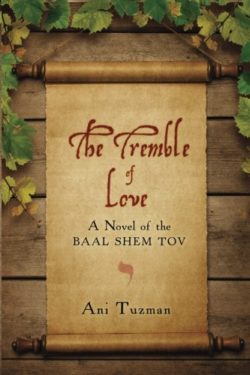 But the historical record about the Baal Shem Tov is skimpy. He did not write his teachings down. Instead he spread his gospel in person to the Jewish communities of the Polish Lithuanian region. He healed the sick using herbs and amulets, but he also healed minds and souls with his message of love.
Ani Tuzman takes inspiration from the legend of the Baal Shem Tov to create her richly realized novel, The Tremble of Love (Dancing Letters Press, 2016). She follows Yisroel's life from his orphaned childhood steeped in the deepest poverty to the end of his life as an esteemed spiritual leader.
The novel shows how this remarkable figure transcended the prejudices of his time to honor women equally with men, Christians as well as Jews. The book contains much contemporary resonance with the dark times we face, as the Baal Shem Tov confronts false prophets with his message of the power of love.
Download a Chapter from The Tremble of Love
Terry Tempest Williams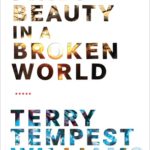 Talking with Ani Tuzman put us in mind of another interview we did in 2008 with naturalist and write Terry Tempest Williams. She had just come out with her book, Finding Beauty In A Broken World. We play an excerpt from that interview with Terry Tempest Williams.
Correction: In the introduction to this re-broadcast, we incorrectly called the book "Mosaic." It is "Finding Beauty In A Broken World."