Podcast: Play in new window | Download
Subscribe: Apple Podcasts | RSS
We talk with environmental earth scientist and writer Lauret Savoy about her stunning new book, Trace: Memory History, Race & The American Landscape. In it, Savoy examines how the country's still unfolding history, and ideas of "race," have marked her and the land — and what that history says about our relationships to each other and the places we inhabit.
Lauret Savoy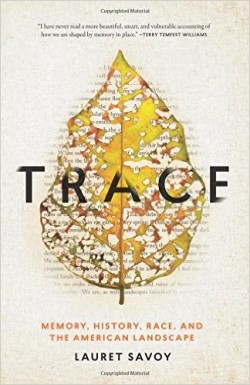 Looked at from a cultural perspective, Lauret Savoy could be the quintessential American. Her ancestry mixes African American, Euro-American and Native American heritages — an inheritance shrouded in silence for much of her childhood. Her path to trace that heritage is recounted in her beautiful new book, Traces: memory, history, race and the American landscape.
Savoy is a digger into the depths. She is an earth scientist and cultural historian, who reads the palimpsest of time in the geological record, deciphering the traces of history human and wild. She is also an eloquent storyteller, whose lyrical language evokes the meanings contained in landscape — meanings that speak above all of the relationships between us and all that surrounds us.
As professor of environmental studies at Mt. Holyoke College, Lauret Savoy is acutely attuned to the relationship between us and the land — a relationship that must be founded on a moral bedrock, if we are to survive. But she also traces the connections between us and those who have gone before, not just in history, but in her own personal story.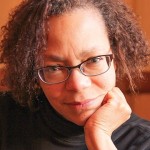 Savoy explores these relationships between humans and the land through history, science, and memoir in her book Trace (Counterpoint.) Kirkus Review said of Trace, "Springing from the literal Earth to metaphor, Savoy demonstrates the power of narrative to erase as easily as it reveals, yielding a provocative, eclectic exposé of the palimpsest historically defining the U.S. as much as any natural or man-made boundary."
Her books include Trace: Memory, History, Race, and the American Landscape; The Colors of Nature: Culture, Identity and the Natural World; Bedrock: Writers on the Wonders of Geology; and Living with the Changing California Coast.
She is a professor of environmental studies and geology at Mount Holyoke College, a photographer, and pilot. Winner of Mount Holyoke's Distinguished Teaching Award, Savoy has also held fellowships from the Smithsonian Institution and Yale University. She is a Fellow of the Geological Society of America.
Lauret Savoy reads the prologue from Trace and talks about her work as a scientist.