Podcast: Play in new window | Download
Subscribe: Apple Podcasts | RSS
Episode #572
It's that time of year when media folks look back and try to pick out the Ten Best of whatever we produced or reviewed this year. You might as well gather them all up in a hat and toss the contents against the wall, we loved all our darlings so much.
But there were some standouts and so we winnowed down the list of about twenty to ten and then picked four to air excerpts from. Then we list the remaining six below.
Like us on Facebook at Writers Voice with Francesca Rheannon or find us on twitter @WritersVoice. And if you are listening to our podcast, give us some love on iTunes or whatever podcast app you use.
Top One Through Four
In January, we talked with Native American writer and critic David Treuer about his book, The Heartbeat of Wounded Knee: Native America from 1890 to the Present. It's a sweeping history of the resilience of Native America in the face of oppression and injustice.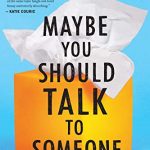 Then, in our May interview with Lori Gottlieb, she told us about her bestselling memoir, Maybe You Should Talk to Someone: A Therapist, HER Therapist, and Our Lives Revealed. In her memoir, Gottlieb invites us into her world as both clinician and patient, examining the truths and fictions we tell ourselves and others.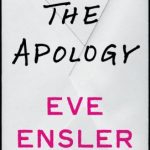 In June, Eve Ensler came on the show to talk about The Apology, her searing memoir of sexual, emotional and physical abuse at the hands of her father. It's written in his voice in the form of an apology to her.
Finally, in September, we spoke with science fiction novelist, blogger and technology activist, Cory Doctorow. His book Radicalized brings together four speculative fiction novellas connected by social, technological, and economic visions of today — and what America could be in the very near future.
We hear excerpts from those four interviews. Below you'll find the remaining six of our Ten Best of 2019, with links to the full episodes.
Top Five Through Ten
Briallen Hopper, talking about her wonderful collection of essays about all kinds of love, Hard to Love: Essays and Confessions.
Jayson Greene, telling us about his memoir of losing his two year old daughter to a terrible accident, Once More We Saw Stars;
Eric Blanc discussed Red State Revolt, his examination of the teacher's strikes in West Virginia, Oklahoma and Arizona;
Nora Krug told us about her graphic memoir exploring her family's history during Nazi Germany, Belonging: A German Reckons With History and Home;
Playwright and author Octavio Solis shared with us his stories about growing up the son of Mexican migrants in El Paso Texas. His book of stories based on that history is Retablos: Stories from a Life Lived Along the Border.
Richard Louv told us about his eloquent plea for us to better understand our connection to the other animals we share this planet with, Our Wild Calling.