Podcast: Play in new window | Download
Subscribe: Apple Podcasts | RSS
We talk with Current Affairs editor Nathan J. Robinson about his new book, Why You Should Be A Socialist: A Primer On Democratic Socialism For Those Who Are Extremely Skeptical Of It.

Then, energy and conflict analyst Michael Klare tells us how the US military will have to change in the face of the climate catastrophe. His recent article in the Nation is "When the Climate Replaces Our Forever Wars."
Writer's Voice — in depth conversation with writers of all genres. On the air since 2004. Rate us on iTunes or whatever podcast app you use!
Nathan J. Robinson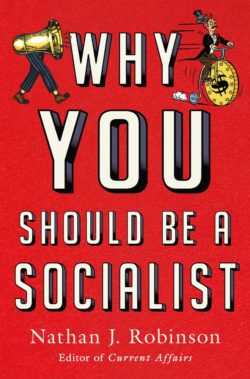 Socialism is making a comeback among Millennials and the generation coming up behind them. More young people support socialism now than at any time since the labor movement of the 1920s. Democratic socialism, that is, which, despite the rumors, has nothing to do with Venezuela. But it's a little more than Denmark, too.
What unites socialists above all, Nathan Robinson says in his new book Why You Should Be a Socialist, is solidarity with all those who struggle to get their needs met in an unequal economy and unjust society. Socialists, he says, demand the impossible and dare to dream it into reality.
Robinson's book offers a primer on twenty-first-century socialism: what it is, what it isn't, and why everyone should want to be a part of this exciting new chapter of American politics — or at least, understand it, before dismissing it out of hand.
Nathan J.Robinson is a leading voice of millennial left politics. He is the editor of Current Affairs, a print magazine of political and cultural analysis. His work has appeared in The New York Times, The Washington Post, The Guardian, The New Republic, The Nation, and elsewhere.
In addition to Why You Should Be a Socialist, Robinson is the author of several books, including Trump: Anatomy of Monstrosity. We talked with him about that book in 2017.
Read an Excerpt from Why You Should Be a Socialist
Michael Klare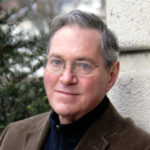 Last week's UN Climate Conference failed to make any progress on tackling the most dire threat facing our world. Led by the US, obstructionist regimes in the service of the fossil fuel industries ensured that our future, both in the short and the long term, will be filled with the fires, floods, crop failures, disease epidemics, collapse of our fishing industries and ecosystems, wars and refugee crises caused by the climate catastrophe.
So who're you gonna call, when local emergency infrastructure goes up in flames or underwater? When FEMA runs out of resources to respond to the Nth disaster in months?
Probably, the US Armed Forces, says Michael Klare. We spoke with him last week about his recent piece in the Nation magazine, When the Climate Replaces Our Forever Wars.
Coming Up Next Week
We look back on the best shows of 2019.