2015 marks the tenth full year Writer's Voice has been on the air (the show began in July of 2014.) Each December, as I look back on the interviews our guests have given us, I am struck by the richness and depth of conversation we have been privileged to engage in.
This year, I was hard put to choose the Ten Best, because it left out so many other wonderful episodes. But following is a list of some that came rushing into my memory as notable when I looked over all the terrific shows we did in 2015.
Francesca Rheannon, Host and Producer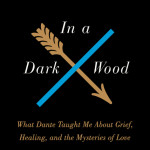 1. Joseph Luzzi, In A Dark Wood
Dante scholar Joseph Luzzi lost his pregnant wife in a terrible auto accident. His daughter was born via emergency ceasarian section just before her mother succumbed to her injuries. He tells us how he was guided by the wisdom of Dante's Divine Comedy in the process of healing from that traumatic loss. His book is In A Dark Wood: What Dante Taught Me About Grief, Healing, and the Mysteries of Love. 
We air an edited version on the last episode of 2015 but listen to the entire original episode here.
2. Carl Safina, Beyond Words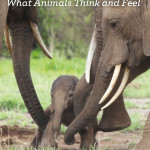 Conservation biologist Carl Safina's  new book, Beyond Words: What Animals Think And Feel is an eloquent plea based on science and ethics for a major re-set on how humans regard our fellow animals. In our interview with him, Safina shares some of the compelling stories in his book about the richness of the mental and emotional lives of the animals with whom we share this Earth: how they care and cooperate, how they strategize for advantage; how they communicate and create tools for their use.
3. M.T. Anderson, Symphony For The Dead
Symphony for the City of the Dead: Dmitri Shostakovichand the Siege of Leningrad tells the story of how Dmitri Shostakovich's 7th Symphony inspired the resistance of the people of Leningrad to one of the most brutal sieges in history, that mounted by Hitler's Army in World War II.
Our interview with Anderson ranges over the context of the story — the Russian Revolution, its revolutionary art movements and Stalin's repression of those movements, as well as Shotakovich's personal history. But the most gripping part is the incredible story of survival of the people of Leningrad during one of most vicious military sieges in all of history — and the part Shostakovich's symphony played in that survival.
 4. Joyce Carol Oates, The Lost Landscape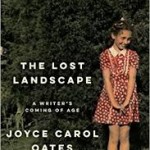 Joyce Carol Oates' new memoir, The Lost Landscape: A Writer's Coming of Age tells the story of her coming of age as a writer, from her childhood in rural western New York state until her launching as a celebrated novelist. Francesca sat down with the author at a bookshop in Tribeca where she was about to give a reading.
Oates spoke about her girlhood growing up in a hardscrabble part of western New York State, living in an extended household with her parents, grandparents and a bevy of farm animals. She paints a vivid portrait of her working class family: her grandparents immigrant roots, her autistic baby sister and the care and love her parents gave through hard times.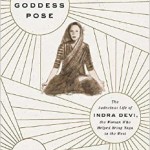 5. Michelle Goldberg, The Goddess Pose
Michelle Goldberg is best known as a political commentator, but she is also an avid practitioner of yoga. Her biography of Indra Devi, The Goddess Pose: The Audacious Life of Indra Devi, the Woman Who Helped Bring Yoga to the West tells the fascinating story of a remarkable woman — a person of formidable re-invention and crusading passion. Francesca and Goldberg talk about Devi and her impact on yoga in America.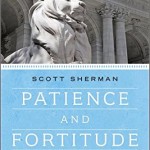 6. Scott Sherman, Patience And Fortitude
In this interview, Scott Sherman recounts the thrilling tale of a rare people's victory over rapacious private interests that sought to undermine a world-class resource for scholar's and the public, the iconic New York Public Library's flagship building at 42nd Street in Manhattan, and turn it into just another self-serving deal for New York's powerful real estate industry. His book is Patience and Fortitude: Power, Real Estate, and the Fight to Save a Public Library.
7. Dale Russakoff, The Prize &Â Kristina Rizga, Mission High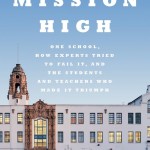 This doubleheader on education reform pairs two writers on education reform. Dale Russakoff talks about her acclaimed book,The Prize: Who's in Charge of America's Schools, about the ambitious plan hatched by Cory Booker, Chris Christie and Mark Zuckerberg to reform Newark's schools from the top down.
Kristina Rizga tells the inspiring story of a school where education reform happened from the bottom up, with teachers and students turning a low-performing highschool in a poor neighborhood into a place where real learning happens. Her book is Mission High: One School, How Experts Tried to Fail It, and the Students and Teachers Who Made It Triumph.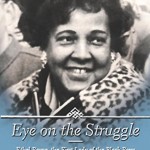 8. James McGrath Morris, Ethel Payne
McGrath's biography tells the story of one of the greatest unsung heroes of American journalism: Ethel Payne, who was instrumental in bringing the civil rights movement onto the front page. He recounts Payne's life and details her contribution in this in–depth interview. His book is Ethel Payne: First Lady of the Black Press.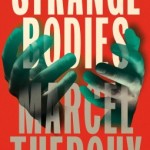 9. Marcel Theroux, Strange Bodies
Marcel Theroux's novel Strange Bodies is a fantastic multi-genre romp — part sci-fi, part thriller, part disquisition on literary immortality. It tells the story of two reincarnations: that of one of English literature's greatest figures — Samuel Johnson — into the body of a 21st century thug and the reincarnation of a Johnson scholar, failed academic Nicholas Slopen, killed in a mysterious accident. Theroux tells WV about his fascination with the 18th century diarist Samuel Johnson and the historical basis for his plot.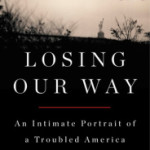 10. Bob Herbert, Losing Our Way
Over the years of his tenure at the New York Times, Bob Herbert's columns were some of the most thought-provoking on the Op Ed page. He brings his penetrating sensibility and profound humanity to his book about the personal impacts on the lives of Americans of our crumbling infrastructure, Losing Our Way: An Intimate Portrait of a Troubled America. He gave WV a terrific interview that showed the compassion and brilliance that drives his writing.