Podcast: Play in new window | Download
Subscribe: Apple Podcasts | RSS
We speak with Michelle Goldberg about Indra Devi, who helped to spark the yoga craze in America. Her biography is The Goddess Pose: The Audacious Life of Indra Devi, the Woman Who Helped Bring Yoga to the West.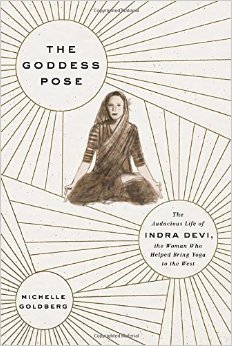 June 21 is International Yoga Day, as declared last year by the UN General Assembly. While many assume that yoga is an ancient Hindu tradition, in reality yoga as we know it is little more than 150 years old and very much a cross cultural creation of East and West.
Perhaps no figure more embodies this than Russian aristocrat turned stage and film actress turned yoga pioneer Indra Devi. Born Eugenie Petersen in Tsarist Russia at the very end of the 19th century, she passed away just before her 103rd birthday in 2002.
All you downward-dog and hot yoga aficionados have Indra Devi to thank — she was instrumental in bringing yoga to Hollywood, which then became the trend-setter for the American yoga craze. Yoga became popularized in America when it was transformed from a foreign religious tradition to a health and beauty practice, a development in which Indra Devi was instrumental.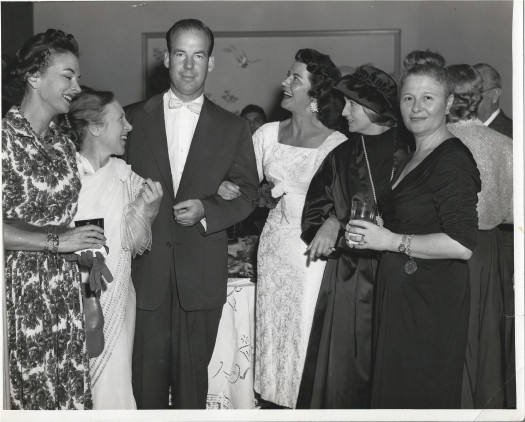 It turns out that Francesca has a personal connection to Indra Devi through her grandmother, Ruth Taylor.
Taylor, a dancer for MGM movies and wife of basketball legend Chuck Taylor, was a very close associate — actually a partner — of Indra Devi for several years in the late 1950's, during the period that Devi was spreading the practice of yoga among the leading lights of Hollywood, with the likes of Greta Garbo and Gloria Swanson as her students.
Michelle Goldberg's biography of Devi, The Goddess Pose, is a terrific read about a fascinating and iconic figure of the 20th century.
Michelle Goldberg is a senior contributing writer for The Nation and author of several previous books, including  the New York Times bestseller Kingdom Coming: The Rise of Christian Nationalism. She is a frequent commentator on MSNBC and other media venues.
Read an excerpt from The Goddess Pose