Podcast: Play in new window | Download
Subscribe: Apple Podcasts | RSS
Joseph Luzzi talks about his moving new memoir and contemplation of Dante's Divine Comedy, In A Dark Wood. Then, we hear some voices from the recent marathon reading of Melville's Moby Dick put on by the legendary Sag Harbor NY bookstore, Canio's.
Joseph Luzzi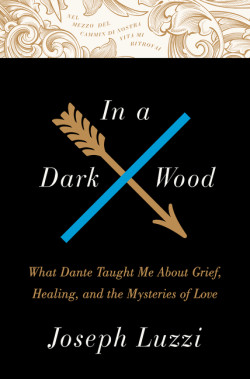 When his pregnant wife was killed in a car accident, Dante scholar Joseph Luzzi, found himself in that figurative "dark wood"Â that Dante wrote about in the opening verses of The Divine Comedy. His daughter was delivered by emergency C-section; his wife died just 45 minutes later of her injuries. In an instant, Luzzi found himself both a widower and a father — and utterly exiled from his previous life. There was no way back and, it appeared at first, no way forward.
But then, as he threw himself into his work to escape the unbearable pain of grief, Luzzi found his solace in the book he had been studying and teaching for 20 years as a professor of Italian at Bard College, Dante's Divine Comedy.
Where Dante's fictional self had Virgil as his guide, Luzzi now found a guide in Dante, whose experience of exile from his beloved Florence spoke profoundly to the dislocation Luzzi himself felt. And he found a message of hope in Dante's arduous ascent toward Paradise, which culminates finally with a profound lesson in love.
Joseph Luzzi's memoir is In A Dark Wood:Â What Dante Taught Me About Grief, Healing, and the Mysteries of Love.
Joseph Luzzi's Recommended Translation's of The Divine Comedy
Dual Language Translations With Notes
Poetic Translations
Read an excerpt from In A Dark Wood
Moby Dick Marathon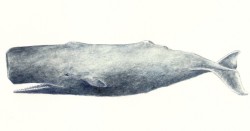 Over the weekend of July 12, 2015, a marathon reading of the great American classic by Herman Melville, Moby Dick, took place in Sag Harbor, NY.  It was organized by Sag Habor's legendary bookstore, Canio's Books. Writer's Voice went there to find out what Moby Dick meant to those who came to listen and to read.
We spoke with the store's founder, Canio Pavone, current co-owner Kathryn Szoka and audience member David Corsi. We also taped an excerpt from a reading by marathon co-organizer, Bill Chaleff.
Listen to more readings from the Canio's Books Moby Dick Marathon at East End Ink