Podcast: Play in new window | Download
Subscribe: Apple Podcasts | RSS
Marcel Theroux talks about his new novel Strange Bodies. It's a fantastic multi-genre romp — part sci-fi, part thriller, part disquisition on literary immortality. And then we pivot to the renaissance in radio storytelling, talking with cartoonist Jessica Abel about her graphic book, Out On The Wire: The Storytelling Secrets of the New Masters of Radio.
 Marcel Theroux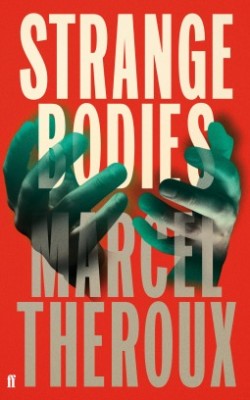 Some people have their bodies cryogenically frozen when they die in the hopes of being able to be revived at some future point when  technology can make them young and healthy.
Well, what if you could live again with the same mind — only in a different body? No need for freezing and thawing; just a clean and simple software download of your mind into someone else?
The question is, how would you create a software identity? Marcel Theroux has the answer in his brilliant novel Strange Bodies (Farrar, Strauss Giroux 2015). It tells the story of two reincarnations: that of one of English literature's greatest figures — Samuel Johnson — into the body of a 21st century thug and the reincarnation of a Johnson scholar, failed academic Nicholas Slopen, killed in a mysterious accident.
How and why these two figures come together drives the action of this terrifically engaging story — which is at heart a consideration of how literature creates identity, both in the author and the reader.
Marcel Theroux is the author of four previous novels, including Far North (a finalist for the National Book Award.)
Read an excerpt from Strange Bodies
Jessica Abel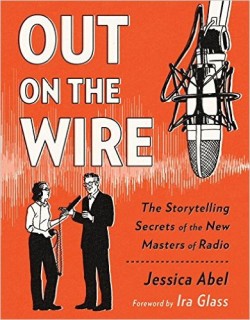 Radio is experiencing a renaissance. It started with This American Life twenty years ago —when Ira Glass announced a completely new format of making radio on the show's very first episode.
TAL has been followed by a plethora of other such radio offerings: shows like the award-winning Radio Lab, the live performance show The Moth Radio Hour, the narration-less Radio Diaries and Snap Judgment with its incandescent host, Glenn Washington.
Then came the podcasts, more of which come on the digital airwaves each day — shows like Invisibilia and Serial. And now you, too, can create a podcast of your own! My guest Jessica Abel has written  a wonderful guide in graphic form that's filled with the story-telling secrets of the greats.
Jessica Abel is the author, among other books, of the award-winning graphic novel La Perdida. She was co- editor of the Best American Comics series for six years and teaches at the School of Visual Arts and elsewhere.
Jessica Abel's podcast, Out on the Wire