Podcast: Play in new window | Download
Subscribe: Apple Podcasts | RSS
Lou Ureneck talks about his book, The Great Fire. It tells the story of the burning of Smyrna by the Turks and the rescue of thousands of civilians by an American. We also talk with British novelist Lissa Evans about her dark comedy Crooked Heart, set in wartime London. It's about a young refugee from the Blitz and his rescuer, a small time con artist.
Lou Ureneck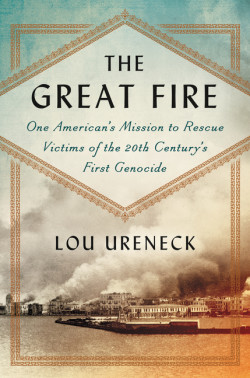 The refugee crisis going on now in Europe, with people fleeing war in Syria and elsewhere, is but the latest iteration of the terrible history of the displacement of peoples in modern times. One of the first took place a hundred years ago in the waning days of the Ottoman Empire. That's when the Turkish Army went after hundreds of thousands of Christians — Armenians and Greeks in a murderous campaign of religious and ethnic cleansing.
The final episode of what has been called the Armenian genocide was the burning of the great city of Smyrna by Turkish troops. Smyrna was a mostly Christian city within the Ottoman Empire — A place of fabulous wealth and cosmopolitan culture. When Kemal Ataturk's army came rampaging, it was, improbably, an American citizen who risked the wrath of his government to rescue thousands of Smyrna's civilians.
Journalist Lou Ureneck tells the fascinating story in his book, The Great Fire: One American's Mission to Rescue Victims of the 20th Century's First Genocide.
Lou Ureneck teaches journalism at Boston University. His writing has appeared in numerous publications, including the New York Times, the International Herald Tribune and the Boston Globe, and Field & Stream.
See Photos of the Fire of Smyrna
Read An Excerpt

Lissa Evans
British novelist Lissa Evans is perhaps best known on this side of the pond for her children's books, Horten's Miraculous Mechanisms and Horten's Incredible Illusions.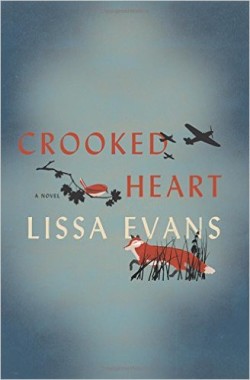 But her latest novel, Crooked Heart, is a treat for grownups. A kind of black comedy set in World War II England, the novel tells the story of a precocious ten year old orphan, Noel, who is taken in by a small time con artist named Vera when he is evacuated from the London Blitz.
Vera thinks taking Noel in will bring her some much needed extra income from the government. But he soon tops that by becoming the master-mind of their petty cons — and in so doing, ends up helping the helpless and seeing that the real criminals come to justice. It's a delightful story that has garnered much praise from the critics.
Lisa Evans is the author of nine book, including several for children.