Podcast: Play in new window | Download
Subscribe: Apple Podcasts | RSS
Andrea Wulf talks about her bestselling new book, The Invention of Nature: Alexander von Humboldt's New World. It's listed as one of the ten best books of 2015 by the New York Times. Then, we check in with journalist Jack Cushman of Inside Climate News about the historic climate pact out of Paris and how the just-passed omnibus spending bill will affect carbon emissions. 
Andrea Wulf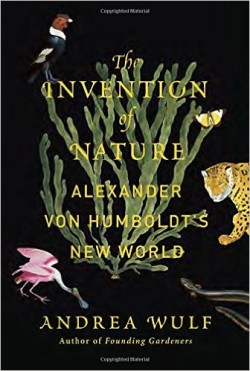 The great naturalist and explorer Alexander von Humboldt lived in a time when the industrial revolution was just beginning. The big idea then was that all life was some kind of machine with separate parts — a machine man had a right to dominate.
We think the understanding that our world is composed of an intricately connected web of life is a modern idea. But Humboldt realized it all the way back in the 18th century. That's why he has been called "the forgotten father of environmentalism."
His explorations in the Americas and elsewhere sparked brilliant insights into the balance of nature — and how people were already threatening it. He inspired Charles Darwin, Henry David Thoreau and John Muir to name just a few. And he understood before anyone else how human activity was causing climate change.
Humboldt was the most famous scientist of his age, yet few of us in the English speaking world have heard of him (even though more places in the world are named after him than anyone else — like Humboldt County in California.)
But now, author Andrea Wulf has written a biography of Humboldt that bring his fascinating story to life for readers: The Invention of Nature. Alexander von Humboldt's New World. It's on the New York Times list of 10 best books of 2015; it won the 2015 Kirkus Prize and is shortlisted for several prestigious awards to be announced next year.
In addition to The Invention of Nature, Andrea Wulf is the author of several other acclaimed books, including The Brother Gardeners (hear our 1009 interview with Wulf about that book here) and Founding Gardeners.
Read an excerpt from The Invention of Nature
Jack Cushman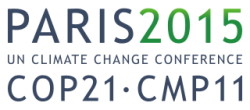 So what really happened at the climate talks in Paris? Critics like climatologist Jim Hansen called the agreement a sham. But Bill McKibben called it a step forward (although it won't keep us from catastrophe]) and environmental groups mostly saw it as a sign of rare real hope.
Writers Voice spoke with reporter Jack Cushman of the award-winning news site, Inside Climate News about two new articles he's written: Nations Approve Historic Climate Treaty, but Road Ahead Not Easy and Bill Allowing Oil Exports Gives Bigger Lift to Renewables and the Climate (about the Omnibus spending bill just passed by Congress.)
Cushman is the author of Keystone and Beyond: Tar Sands and the National Interest in the Era of Climate Change. WV last spoke with him in 2014.