Podcast: Play in new window | Download
Subscribe: Apple Podcasts | RSS
We talk with Joyce Carol Oates about her wonderful new memoir, The Lost Landscape: A Writer's Coming of Age (Harper Collins). It tells the story of her coming of age as a writer, from her childhood in rural western New York state until her launching as a celebrated novelist.
Then we re-play an edited version of our 2014 interview with novelist Ann Patchett about her book of essays, This Is The Story of a Happy Marriage.
Joyce Carol Oates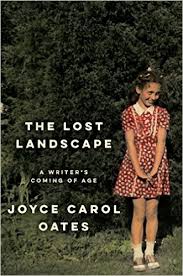 Joyce Carol Oates is one of America's most loved and most prolific writers. She's penned about 70 books and countless short stories in her long career and won numerous awards, including the National Book Award, the Pulitzer Prize, and the National Humanities Medal.
But in her new memoir, The Lost Landscape, Oates reveals that her life as a writer is the product of an accident of fate. She could as easily have become instead a school teacher in some small hardscrabble town in western New York, where she grew up.
Joyce Carol Oates was the first member of her family to go past the eighth grade (way past, we may add.) She grew up on a small farm owned by her Hungarian immigrant grandparents. Both her grandfather and father were factory workers; her mother and grandmother stayed home and tended the farm. Money was always tight and the chores were constant.
It was a good life nonetheless, as Oates tells us in The Lost Landscape. Sheltered within the loving arms of her family, she developed an inspired imagination filled with deep questions about the world around her — and a powerful drive to tell stories that illumined it.
With its stories about a well-loved pet chicken (told from the chicken's POV), a college friend who took her own life and Oates' discovery of literature and her increasingly sure practice of it, The Lost Landscape moves the reader with its powerful language and evocative portraits of a writer's coming of age.
Ann Patchett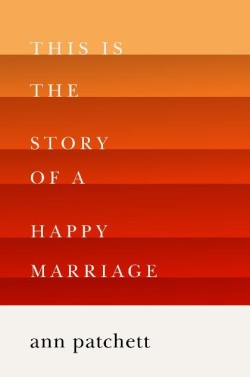 Ann Patchett always knew she was going to be a writer; as she writes in her collection of essays culled from decades of work, This Is The Story of A Happy Marriage, she knew this "as long as she's known everything." She started out writing quite young for the teen magazine Seventeen and went on to the likes of the Atlantic Monthly and Harpers.
Although perhaps best known for her novels, like Bel Canto and State of Wonder, This Is the Story of a Happy Marriage introduces the reader to her straightforward, clear-eyed and honest voice, refreshing like cold mint tea on a hot day.
Most of the essays are personal, revealing the happiness, sadness and, above all as she tells us in this interview, the poignancy of life in its multiple roles — as writer, wife, daughter and even human companion to a well-loved dog.