Jonathan Lee, THE GREAT MISTAKE & Michael Mechanic, JACKPOT
Podcast: Play in new window | Download
Subscribe: Apple Podcasts | RSS
We speak with Jonathan Lee about his historical novel The Great Mistake. It's about the man who's called "The Father of Greater New York," Andrew Haswell Green.
Then, Michael Mechanic takes us on a tour into the lives of the super-rich and what their astronomic wealth says about America. His book is Jackpot: How the Super-Rich Really Live- and How their Wealth Harms Us All.
Writers Voice— in depth conversation with writers of all genres, on the air since 2004.
Love Writer's Voice? Please rate us on your podcast app. It really helps to get the word out about our show.
Jonathan Lee
Central Park, the Metropolitan Museum of Art, the American Museum of Natural History and the New York Public Library: all of these great public institutions were the inspiration of one man: Andrew Haswell Green.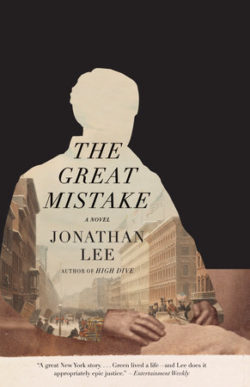 He was also responsible for the borough system that makes up greater New York: Manhattan, Queens, Staten Island, Brooklyn and the Bronx.
So how come so few people have ever heard of him? Did it have something to do with the horror and absurdity of his end? He was murdered in 1903 by someone who thought he was actually someone else. That mistake is one inspiration for Jonathan Lee's novel about Andrew Green, The Great Mistake.
Lee immerses the reader in the character of Green—a fictional imagining that fascinates both with the strangeness and the humanity of this remarkable historical person.
Jonathan Lee is the author of three previous novels.
Read an excerpt from The Great Mistake
Michael Mechanic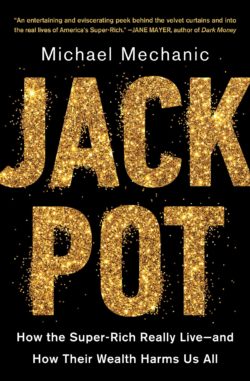 The rich are getting much, much richer while more Americans are falling into poverty. In 2018, the three richest men in America held combined fortunes worth more than the total wealth of the poorest half of Americans. The bottom 40% of Americans have no assets at all.
Michael Mechanic wanted to know how the super-rich deal with all that astronomical wealth. Does it make them happy? How does it skew their perception of reality?
His book Jackpot explores these questions and more. It's an inquiry that begs the question: should billionaires exist?
Michael Mechanic is an author and journalist for Mother Jones Magazine.