Podcast: Play in new window | Download
Subscribe: Apple Podcasts | RSS
We talk with Megha Majumdhar about her breakout debut novel, A Burning. It follows three characters in today's India: one, a young Muslim woman falsely accused of terrorism, and two others who must choose between justice and self-interest.
Then, rural America isn't just poverty, opioid addiction and despair; it's also community, resilience, and some remarkable young women.
We talk with Gigi Georges about Downeast: Five Maine Girls and the Unseen Story of Rural America.
Writer's Voice — in depth conversation with writers of all genres, on the air since 2004. Rate us on your podcast app!
Like us on Facebook at Writers Voice Radio, on Instagram or on Twitter @WritersVoice.
Megha Majumdar
India is often called the "world's biggest democracy." But is that still true? India today is a country in the grip of extremism that promotes anti-Muslim hatred and is riddled by corruption.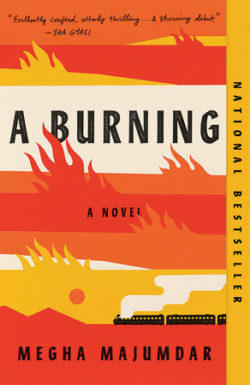 In such a society, income inequality reigns and the poor are ever more desperate. Yet they, like everyone, aspire to a better life. But what is the price of betterment in a system run on the principle of divide and conquer?
The moral dilemmas that arise are the heart of Megha Majumdar's electrifying debut novel, A Burning. It's about three unforgettable characters who seek to rise—to the middle class, to political power, to fame in the movies—and find their lives entangled in the wake of a catastrophe in contemporary India.
A Burning was named A New York Times Notable Book and is an honoree on the National Book Award Longlist. USA Today called it a "gripping thriller with compassionate social commentary."
Megha Majumdar was born and raised in Kolkata, India. She moved to the United States to attend college at Harvard University, and works as an associate editor at Catapult.
Listen to an excerpt from A Burning
Gigi Georges
The usual picture we get of rural America is of regions sunk into poverty and despair, overridden by the opioid crisis, and gripped by anti-immigrant, rightwing politics. But when Gigi Georges moved to rural Maine, she found a much more nuanced story.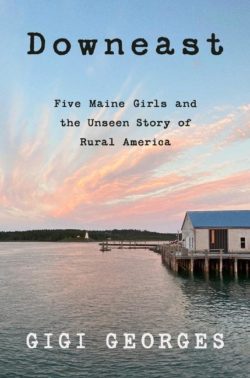 There was a lot of poverty, yes. There was some addiction. But there was also tight-knit community, strong women and girls, caring teachers and welcome of new immigrants.
In her book, Downeast, Georges follows five remarkable young women, high school students, as they negotiate the maze of coming of age in their community. Their stories reveal surprising truths about rural America and offer hope for its future.
Gigi Georges has taught political science at Boston College, served as Program Director for the Harvard Kennedy School's Innovation Strategies Initiative, and worked as a former White House Special Assistant to the President