Podcast: Play in new window | Download
Subscribe: Apple Podcasts | RSS
We talk with Margot Livesy. Her new novel, The Boy In The Field, explores the limits of free will and how we respond to what happens to us.
Then, an emergency room doctor evaluates the lessons of 25 years in emergency medicine and their relevance to life and writing. We talk with Frank Huyler about his memoir, White Hot Light: Twenty-Five Years in Emergency Medicine. We also ask him what it's like to be an ER doc in the midst of covid.
Finally, we talk with writer and English professor K.L. Cook about opening up the campus to in-person learning in the midst of the covid19 pandemic.
Writer's Voice — in depth conversation with writers of all genres, on the air since 2004. Rate us on iTunes or wherever you get your podcasts!
Like us on Facebook at Writers Voice with Francesca Rheannon or find us on twitter @WritersVoice.
Margot Livesy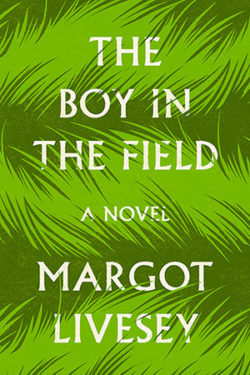 One September afternoon in 1999, teenagers Matthew, Zoe, and Duncan Lang are walking home from school when they discover a boy lying in a field, bloody and unconscious. Thanks to their intervention, the boy's life is saved. In the aftermath, all three siblings are irrevocably changed.
That's the premise of Margot Livesy's terrific new novel The Boy In The Field. In language that is pared down to the essential, she creates a story that is compelling and deeply satisfying. Her characters are sympathetic and engrossing, including a remarkable dog of great wisdom and compassion.
The Boy in the Field is Margot Livesy's ninth novel. Originally from the UK, she lives in the US. Writers Voice has previously talked with Margot Livesy about her novels, Mercury, The Flight of Gemma Hardy, and The House on Fortune Street.
Read an excerpt from The Boy In The Field
Frank Huyler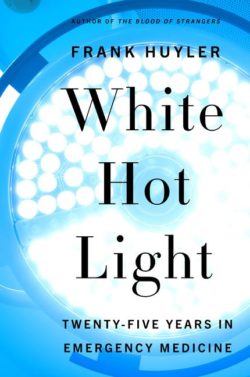 Frank Huyler is a poet and an author from Albuquerque New Mexico. He's also been an ER doctor for 25 years.
In 1999 he wrote The Blood of Strangers: True Stories from the Emergency Room, a much acclaimed collection of vignettes describing his experience as a new ER doctor.
Now more than 20 years later, he's come out with a new memoir reflecting on the long arc of his experiences in the ER, White Hot Light: Twenty-Five Years in Emergency Medicine. In it, he confronts the enduring challenge of remaining connected to his humanity and that of his patients when the unrelenting stress of crisis threatens to overwhelm compassion.
In portraits that are visceral, haunting, and sometimes surreal, Huyler reveals the gritty reality of medicine practiced on the razor's edge between life and death.
Read an excerpt from White Hot Light