Podcast: Play in new window | Download
Subscribe: Apple Podcasts | RSS
Eighty years ago on September 1, 1939 World War Two broke out. Today, we talk about a new novel and a surprising biography that illumine important but lesser known stories about that conflict: Julie Orringer's acclaimed novel, The Flight Portfolio and Robert Matzen's fascinating biography of the young Audrey Hepburn and her work with the Dutch Resistance against the Nazis, Dutch Girl.
Writer's Voice — in depth conversation with writers of all genres, on the air since 2004. Rate us on iTunes or wherever you get your podcasts!

Julie Orringer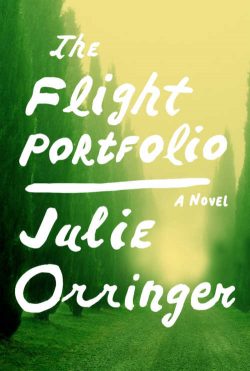 In 1940, a young American named Varian Fry traveled to Marseilles France carrying three thousand dollars and a list of imperiled artists and writers he hoped to help escape within a few weeks. Instead, he stayed more than a year.
A real life Mission Impossible, Varian Fry's work for the International Rescue Committee, which he co-founded, saved more than 2,000 Jewish artists, writers and scholars from almost certain death at the hands of the Nazis — figures like Marc Chagall, Hannah Arendt and Arthur Koestler. They went on to enrich their adopted land, the United States, with their work.
The organization Fry co-founded is still active today, helping tens of thousands of refugees fleeing violence and persecution.
Fry had a secret that may have helped him empathize with the persecution faced by those he rescued: he was gay.
The two parallel stories — his rescue operation and his sexual orientation — and the connection between them are explored in Julie Orringer's new novel, The Flight Portfolio.
Orringer is a bestselling novelist; The Flight Portfolio is her fourth book.
Read an excerpt from The Flight Portfolio
Robert Matzen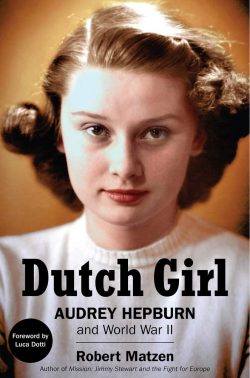 Audrey Hepburn achieved fame and fortune as a Hollywood movie star.
But did you know that she took part in the Dutch resistance against the Nazis? As a teenager?
That's the fascinating story Robert Matzen reveals in his page-turning biography of Hepburn in World War II, Dutch Girl.
The third and final book in Matzen's 'Hollywood in WWII' Trilogy—previous books in the series are about Carole Lombard and Jimmy Stewart—Matzen's biography of Hepburn tells an extraordinary story of courage, tragedy, perseverance, and triumph under the Nazi occupation of the Netherlands.