Podcast: Play in new window | Download
Subscribe: Apple Podcasts | RSS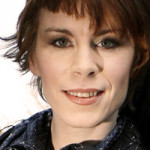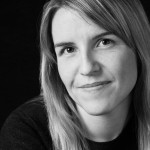 What drives some of us to commit murder? That question is on the roster today as we talk with crime fiction writer Tana French about her terrific new novel, The Secret Place.  And Shannon Moroney's memoir Through The Glass tells a searing story about a brutal crime and her journey toward restorative justice.
We all like to think ourselves as incapable of violence. Those who commit extreme acts of violence, including murder, must be evil — they couldn't possibly have anything in common with us — could they? We talk with the authors of two books — one, a novel; the other, a memoir — that explore the complex forces that can drive a person to extreme violence. Both prompt us to mix understanding — perhaps even compassion — with condemnation, as we ponder the thin lines between right and wrong.
Tana French
Tana French's new novel The Secret Place is the latest in her Dublin Murder Squad series. The first, In The Woods, won the 2007 Edgar Award for Best First Novel. Since then, French has continued to wow readers and critics with four more in the series. All are notable for their in-depth character development, plumbing the depths of the human heart to tease out what motivates us to do good and evil.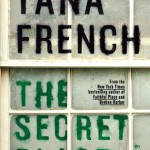 That's an eternal theme. But French's novels also explore how contemporary forces shape individual lives. In her 2012 novel Broken Harbor, it was the collapse of the Irish housing market in the financial crash of 2008. Her latest book unfolds within status-driven teenage culture in our hyper-connected digital age.
An upperclass boy at an Irish prep school has been killed — and now, a year later, the unsolved mystery is re-opened by a provocative message at the boy's sister school — a message that seems to come from one of the female students.
The investigation brings to light a whole mess of power struggles — between the girls at the school; between adults and kids; between the sexes; and between the detectives themselves. It's a fascinating read — and by the time the perpetrator is revealed, the reader has come to care about all the characters, because they each contain the shifting patterns of light and dark that comprise our souls.
Read an excerpt from The Secret Place
Shannon Moroney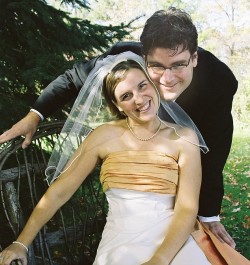 When Canadian school guidance counselor Shannon Moroney married her husband Jason Staples, she knew that he had murdered a woman when he was a teen and been imprisoned for the crime. He had told her that on their first date. But she thought — as did the Canadian prison that had released him after serving 10 years of his life sentence — that he was fully rehabilitated. The Jason she knew was kind and gentle.
So when Moroney found out that Jason had committed another heinous crime while she was away at a conference — the brutal kidnapping and rape of two women — her whole picture of her marriage and her husband was shattered.
Who was Jason really? How could he have done such terrible things? Was his love for her a sham? Could the victims of his crime ever get justice? And what would justice for the victims look like?
Those victims were, first of all, the women he brutalized. But Shannon Moroney was also a victim — and was it possible that Jason had once been a victim of crimes, as well? Crimes that had set him on his course of unpredictable violence?
Moroney's memoir Through The Glass takes the reader on her remarkable journey toward understanding  what justice truly is — restorative justice: a justice that goes beyond punishment to healing. Through The Glass was published in Canada in 2011. It's out now in a US edition from Simon and Schuster.
Shannon Moroney is a teacher, counselor and restorative justice advocate. She volunteers with Leave Out ViolencE (LOVE), and is a contributor to the international Forgiveness Project.
Read an excerpt from Through The Glass