Podcast: Play in new window | Download
Subscribe: Apple Podcasts | RSS
Christopher Bollen talks about his mystery novel, ORIENT. It's about what happens when conflicts over development erupt in a community on the East End of Long Island — and several bodies turn up. Then we re-air our 2014 interview with Tana French about her mystery novel, A SECRET PLACE. It's just been re-issued in paperback.Christopher Bollen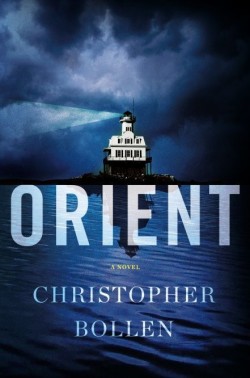 Artists move in and then the bankers and the hedge fund managers — and there goes the neighborhood. It's a phenomenon well-known to the denizens of the Hamptons on Long Island's South Fork.
Back in the 1950's and 60's, land outside the tiny enclaves of the wealthy was so cheap, even artists could live there — folks like Jackson Pollack and Willem de Kooning. Their neighbors were farmers and fisherfolk.
Then, the artists became trendy and famous  — and real estate values began their meteoric climb. Now, even modest homes sell for a million dollars or more. It's gotten so bad, the farmers and fisherfolk are being priced out of land and home.
But until recently, the North Fork of Long Island remained as always: sleepy, undeveloped and affordable. Then, artists start moving out there, too. The real estate frenzy followed, bringing tensions between locals and second-homers.
Christopher Bollen's book Orient, works these tensions over development into a terrific tale of murder and intrigue. Written with a tip o' the hat to Agatha Christie, Orient paints a deft portrait of a community in transition while spoofing the excesses of both the real estate and the art markets.
Christopher Bollen writes about art, literature and culture. His first novel, Lightning People, was published in 2011. Orient was published by Harper in May of 2015. Bollen is currently the editor-at-large at Interview magazine.
Tana French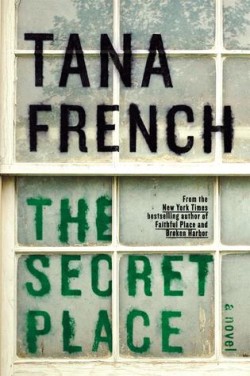 Tana French's 2014 novel The Secret Place is the latest in her Dublin Murder Squad series. The first, In The Woods, won the 2007 Edgar Award for Best First Novel. Since then, French has continued to wow readers and critics with four more in the series. All are notable for their in-depth character development, plumbing the depths of the human heart to tease out what motivates us to do good and evil.
That's an eternal theme. But French's novels also explore how contemporary forces shape individual lives. In her 2012 novel Broken Harbor, it was the collapse of the Irish housing market in the financial crash of 2008. Her latest book unfolds within status-driven teenage culture in our hyper-connected digital age.
An upperclass boy at an Irish prep school has been killed — and now, a year later, the unsolved mystery is re-opened by a provocative message at the boy's sister school — a message that seems to come from one of the female students.
The investigation brings to light a whole mess of power struggles — between the girls at the school; between adults and kids; between the sexes; and between the detectives themselves. It's a fascinating read — and by the time the perpetrator is revealed, the reader has come to care about all the characters, because they each contain the shifting patterns of light and dark that comprise our souls.