Podcast: Play in new window | Download
Subscribe: Apple Podcasts | RSS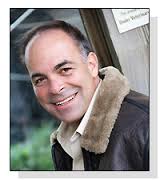 Animal behaviorist Vint Virga talks about his award-winning book, The Soul of All Living Creatures:What Animals Can Teach Us About Being Human. And children's book author Mike Graf discusses two in his series of adventures guides set in National Parks, To The Top of The Grand, about Grand Teton and Eye of The Whale, about Acadia.
Vint Virga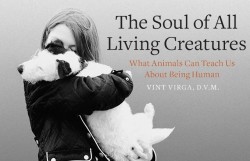 We love our cats and dogs and thrill to the sight of wild animals. But we tend to forget that we are animals ourselves — and thus share our fragile planet with what are really our cousins in the animal kingdom.
Veterinary behaviorist Vint Virga says that other animals have much to teach us about being human — not just the biological traits we share, but also other qualities like resilience, compassion and being present in the moment.
Virga draws on his 25 years of working with both domestic pets and zoo animals to explore these themes in his thoughtful and moving book The Soul of All Living Creatures.
Vint Virga has appeared as a featured guest on ABC World News, PBS Nature, and National Geographic Explorer. He is one of only 61 behavioral veterinarians in the US. The Soul of All Living Creatures won a Nautilus Book Award in 2014.
Read an excerpt from The Soul of All Living Creatures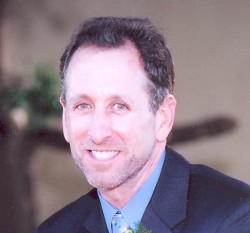 Mike Graf
The US is rich in spectacular national parks, like Yellowstone, Yosemite and Smokey Mountain. But there are many lesser known parks that easily rival the big ones in beauty — places like Acadia in Maine and Grand Teton in Wyoming.
During a camping trip this past summer to Grand Teton and Yellowstone Parks, Francesca met childrens' book author Mike Graf. A former elementary school teacher, Graf is the author of a series of adventure books for kids set in National Parks — twelve so far — published by Falcon Guides.

Gorgeously photographed, the books feature the fictional Parker family and their outdoor adventures — like rock climbing in Grand Teton or exploring undersea wildlife near Acadia. Mike Graf's award-winning Adventures With The Parkers series is a great way for kids — and grownups — to learn about the history, geology and animals of the parks, as well as get an idea of fun things to do when there. We talk with Mike Graf about two of the guides, To The Top of The Grand, about Grand Teton and Eye of The Whale, about Acadia.
This slideshow requires JavaScript.