Podcast: Play in new window | Download
Subscribe: Apple Podcasts | RSS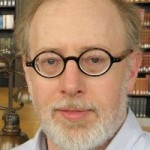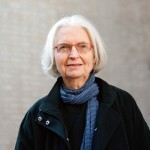 On the fiftieth anniversary of the Free Speech Movement, WV talks with Seth Rosenfeld about his bestselling history of that movement and its surveillance by J. Edgar Hoover's FBI, Subversives. Also, WV revisits our April 2014 interview with Betty Medgser about her book, The Burglary: The Discovery of J. Edgar Hoover's Secret FBI.
Seth Rosenfeld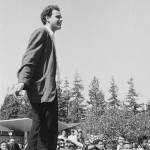 When Mario Savio climbed on top of a police car to exhort hundreds of his fellow Berkeley students to stand up for free speech, he had no inkling that he was starting what would become a nationwide movement of campus activism.
Within a couple of years, hundreds of thousands of students were massing on campuses around the country in opposition to the war in Vietnam, student bodies were on strike demanding black and other minorities studies programs, and activists were promoting a range of political and cultural issues.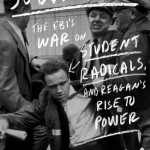 What those activists didn't know — but did suspect — was that the student Movement was being spied on by the FBI. But suspicions pale before the reality revealed in reporter Seth Rosenfeld's book, Subversives. First published in 2012 and updated in 2013, Subversives details the massive surveillance of the Berkeley Free Speech Movement, UC faculty and administration — and its wholesale manipulation of the truth to discredit and destroy the student's campaign for their constitutionally guaranteed right to free speech.
The extent of FBI surveillance was only revealed because of Rosenfeld's tenacious 30 year fight to get FBI files released under the Freedom of Information Act — a civil liberties fight perhaps as important as the original struggle on the Berkeley campus. Those files not only revealed the scope of FBI spying, but also that Ronald Reagan was a long term FBI informant. He went on to sail into the governorship of California and ultimately the White House on the ship of red-baiting the student movement.
Seth Rosenfeld is a freelance journalist based in San Francisco. Subversives has won multiple awards and is a bestseller.
Betty Medsger
On the night of March 8, 1971, eight people carried out one of the most powerful acts of non-violent resistance in American history. They broke into an FBI office in Media, PA and stole every file in the office. All were nonviolent anti-war activists — and they were convinced that the FBI was spying on Americans in order to suppress dissent.
The burglars found the evidence to back that up in the files they stole. They gave those files to several reporters and two senators. One of them was Betty Medsger. Then a reporter at the Washington Post, she was the first to break the explosive story of how FBI Director J. Edgar Hoover had, for nearly 50 years, been subverting democracy, breaking the law to squash dissent.
We spoke to Betty Medsger in April of this year
Listen to the original entire interview