Podcast: Play in new window | Download
Subscribe: Apple Podcasts | RSS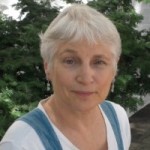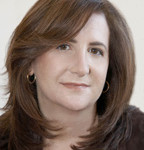 Barbara Garson talks about her new book, DOWN THE UP ESCALATOR: How the 99% Live in the Great Recession. And Citizens United gave the 1%, like the Koch Brothers, inordinate influence over our political process. Now they're moving to take over our media, as well. Filmmaker Tia Lessin discusses the film she co-directed, CITIZEN KOCH, and how its distribution is being threatened by its namesake.
Barbara Garson
Barbara Garson's new book, Down the Up Escalator: How the 99% Live in the Great Recession, is at times both a touching chronicle of resilience and a frustrating reminder of how dispiriting the growing economic divide in this country can be.
Down the Up Escalator moves away from the dry policy and economic analysis of most books about the Great Recession and is instead rooted in the personal stories of blue-collar and middle class people coping with the very real, every day challenges of the Great Recession.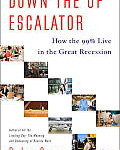 Garson interviewed hundreds of Americans, across a broad social, political and economic spectrum to get at the heart of what it means, on a practical level, to be living in a world of ever downward mobility. She talked to a Midwestern father and son to capture the fading employment opportunities for blue collar workers, she visits a blind woman in a wheelchair who lost her home to put a human face on predatory lending and follows a group of unemployed professionals in Manhattan to highlight the far reaching devastation of the employment collapse.
Garson adds a light, and achingly real human touch to these stories. It is easy to lose sight of the human toll of the consequences of economic imbalance but Garson reminds us that not only are people just like us hurting in America, they are people who thought they were doing the right thing to get ahead. She makes the imbalance of economic power, wage stagnation, decades of financial industry madness and political inaction relatable, personal and disheartening.
Garson is a playwright, activist and writer. She is perhaps best known for her play, MacBird. This is her fourth book about labor and work in America.
Read an excerpt from Down the Up Escalator 
Tia Lessin
The IRS is being pilloried by the press and pundits for zealously reviewing Tea Party group applications for tax exempt status. At issue are the so-called "social welfare" organizations that sprang up like dandelions in the wake of the Supreme Court's Citizens United decision of 2010.
Is their main mission social welfare? Or is it furthering the right wing extremist political agenda of shrinking government services for the 99%, destroying labor unions, and privatizing schools and other public institutions? It's hard to know, because Citizens United threw a cloak of secrecy over their operations and funders.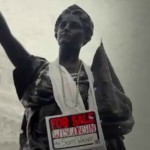 One of the biggest such groups is Americans For Prosperity, founded and funded by coal and oil magnates Charles and David Koch. The Koch brothers have been at the center of a right wing conspiracy to suppress democracy, kill the labor movement — and put the kabosh on climate action. And now they want to make sure you don't find out about it. Not even on PBS.
Tia Lessin and her co-director Carl Deal premiered their new documentary Citizen Koch at the Sundance Festival. It's about how Citizens United allowed the Koch brothers and their ilk to influence the political process in Wisconsin. David Koch was the biggest contributor to Governor Scott Walker's successful effort to hang onto his seat in the face of a recall campaign that stemmed from outrage at his all out attack on public employees.
Lessin and Deal were supposed to air Citizen Koch on PBS's Independent Lens — they had an agreement with the company that supplies the films for that PBS television series. But something happened on the way to your screen. The company caved to pressure from PBS, which was feeling the heat from the Koch brothers — they're big contributors to flagship PBS stations.
The crucial question the film poses — and one the Koch brothers don't want you to ask — is "Who owns democracy in America?"
Citizen Koch was the official selection for the Sundance Film Festival, Full Frame Film Festival, Sarasota Film Festival and Cleveland Film Festival.
Want to help get the film distributed? Take action!
Tia Lessin and Carl Deal previous film, Trouble the Waters, was nominated for an Academy Award. They also co-produced Michael Moore's Farenheit 9/11 and Capitalism, A Love Story.