Podcast: Play in new window | Download
Subscribe: Apple Podcasts | RSS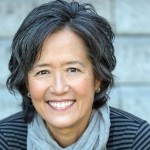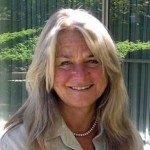 Ruth Ozeki talks about her acclaimed new novel, A Tale For The Time Being. It's about a Japanese-American teenager, a Canadian-Japanese writer, and the time-twisting connection between them after the Japanese tsunami. And Gretel Ehrlich discusses her riveting new book, Facing the Wave: A Journey in the Wake of the Tsunami.

Ruth Ozeki
Ruth Ozeki's wonderful novel, A TALE FOR THE TIME BEING, unfolds on multiple layers: a mystery, a speculation on the nature of time, a fascinating lesson in Japanese history and culture, a meditation on the teachings of Zen Buddhism. But above all, it is a terrific yarn with a compelling, funny, and spirited young woman at its center.
Naoki is a teenager set adrift in her native Japan after growing up in California's Silicon Valley. Her parents struggle with their own demons and denials — too absorbed in their own problems to be there for Naoki as she is brutally bullied at her Japanese school. One who is there for her is her 104 year old great grandmother, a Zen nun with a liberated past.
Junot Diaz said of A Tale For The Time Being:
Here [Ozeki] is at her absolute best — bewitching, intelligent, hilarious, and heartbreaking, often on the same page.
Ruth Ozeki is a Canadian-American novelist, filmmaker and Zen Buddhist priest. She worked in commercial television and media production for over a decade and made several independent films before turning to writing fiction. In addition to A Tale For The Time Being, Ruth Ozeki has written several novels, including All Over Creation and A Year Of Meats and made the film Halving the Bones.
Read an excerpt from A Tale For The Time Being.

A Tale for the Time Being by Ruth Ozeki — Official Book Trailer from Viking Books on Vimeo.
Gretel Ehrlich
When the Japanese tsunami happened in March of 2011, writer Gretel Ehrlich just knew she had to go to Japan to witness and write about the aftermath. Ehrlich's ties to Japan run deep. She has long been a student of Japanese poetry and other arts, as well as a practitioner of Zen Buddhism since the 1960s.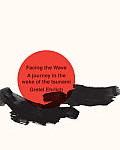 Ehrlich traveled up the ruined northern coast of Japan, talking to farmers, fishermen, and monks — even to an 84-year old geisha — about their terrible losses and how they have coped.
The result is her latest book, Facing the Wave: A Journey in the Wake of the Tsunami, which has been called "A riveting mosaic of reportage and reflection."
Woven throughout her reportage are poems, lyrical descriptions, and a contemplation of the impermanence of all things. There is also much inspiration to be found in the humor, spirit and resilience of those who have lost so much. Yet the shadow of the still unfolding disaster of the Fukushima nuclear power plant continues to cast a pall over their lives — one neither we nor they can forget.
Gretel Ehrlich is the author of numerous works, including This Cold Heaven, A Match to the Heart, and Islands, the Universe, Home.
Read an excerpt from Facing the Wave.