Podcast: Play in new window | Download
Subscribe: Apple Podcasts | RSS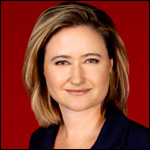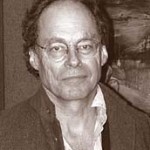 We re-play our 2012 interview with Rebecca MacKinnon about her book Consent of the Networked. Then we look back again at Wikileaks and what it means for press freedom: we air our 2010 interviews with the late Alexander Cockburn and with Tim Karr of the organization, Free Press. And finally, we hear a Spring poem from Philip Schultz: Bleeker Street.
Rebecca MacKinnon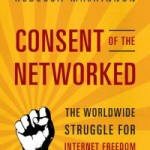 We first talked with Rebecca MacKinnon in April of 2012, not long after the US House of Representatives passed the Cyber Intelligence Sharing and Protection Act, or CISPA. Then the bill died in the Senate — largely because of privacy concerns.
But it's b-a-a-ck! It passed the 2013 House and is now moving again to the Senate. If passed, the bill would shield big companies that turn over private information to the government. And with the Justice Department overstepping its bounds by going after the email contacts and cell phone records of reporters, not to mention its relentless pursuit of Julian Assange, and prosecution of whisteblowers, our digital rights, privacy and press freedom are coming under threat all at the same time.
Alexander Cockburn and Tim Karr
Wikileaks founder Julian Assange is still holed up in the Ecuadorian Embassy in London and Bradley Manning is still under threat of spending the rest of his life in jail. As reported in Huffington Post last week, "A coalition of activists and journalists, including Assange, filed a lawsuit against the Department of Defense and the military judge overseeing the case of Army Pfc. Bradley Manning. The suit aims to open up access to the military trial, in which Manning is fighting to avoid a life sentence after admitting to leaking hundreds of thousands of sensitive documents to Wikileaks."
In 2010, we talked with the late great journalist Alexander Coburn about the significance of Wikileaks for press freedom and with Tim Karr, spokesperson for the organization, Free Press.