Podcast: Play in new window | Download
Subscribe: Apple Podcasts | RSS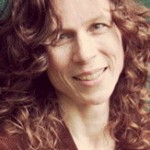 Writers Voice continues its special series, The River Runs Through Us, exploring the literature, spirit and meaning of the Connecticut River in Massachusetts.
This week: industrial development. Historian Kerry Buckley gives an historical overview, Sarah Skinner Kilborne discusses her biography of silk magnate William Skinner, and labor scholar and folk musician Tom Juravich talks about de-industrialization and the potential for a new green industry.
The River Runs Through Us is funded by a generous grant from Mass Humanities. And right now we need your help to continue the project. We need to raise $600 to fulfill the conditions of our grant and to cover our costs. It's not a lot –and it's the first time we've ever asked you for money. But now we really need you. Please head on over to this link to donate on Kickstarter. Any contribution is greatly appreciated. Thanks so much for your support!