Podcast: Play in new window | Download
Subscribe: Apple Podcasts | RSS
This week, two beautifully written memoirs that stir hope as we all confront the losses of our ecosystems in crisis.
First, we talk with William deBuys about The Trail To Kanjiroba: Rediscovering Earth in an Age of Loss. It's about a medical expedition he went on to Upper Dolpo, a remote, ethnically Tibetan region of northwestern Nepal, and the pilgrimage it became.
Then, a moving memoir about ancient farming—and bringing it back. We talk with James Rebanks about his award-winning book, Pastoral Song: A Farmer's Journey.
Writers Voice— in depth conversation with writers of all genres, on the air since 2004.
Like us on Facebook at Writers Voice Radio, on Instagram @WritersVoicePodcast or find us on twitter @WritersVoice.
Love Writer's Voice? Please rate us on your podcast app. It really helps to get the word out about our show.
William deBuys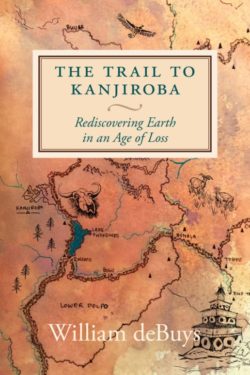 When conservationist and author William deBuys was invited by Zen master Joan Halifax to go to Nepal in a medical mission, he leaped at the chance to see a region gravely threatened by ecological
disruptions — a last chance to see things as they have been for millennia.
What he discovered was a way to hold both joy and grief simultaneously in his awareness: joy at the beauty of the natural world, the human exchange with the Nepalese, and the opportunity to practice care for both people and the planet.
But always, there was the undertone of grief in this age of loss.
Bill McKibben called de Buys one of the planet's great observers, saying that the Trail to Kanjiroba may be his masterwork.
DeBuys is the author of ten books, including A Great Aridness, which we spoke with him about in 2012.
See photos of DeBuys' Journey to Nepal
James Rebanks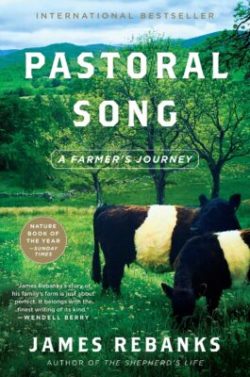 When James Rebanks was a kid, he didn't want to follow in his father's footsteps in the family business of farming. Until, that is, his grandfather stepped in to awaken in the boy a love for the natural world and the stewardship of it.
His grandfather farmed in the old ways. Rebanks writes that, when he joined his grandfather, he was "a boy living through the last days of an ancient farming world", where the farm animals, wildlife and his grandfather were "part of the same whole."
Then his grandfather, and his way of farming on the land, died with him—for awhile. Rebanks' father tried to farm in the new, industrial, monoculture way, with disastrous results.
When Rebanks inherited the farm, he revived his grandfather's legacy and brought the land back again to wholeness. He chronicles that journey in his beautifully written memoir, Pastoral Song.
The great nature writing legend Wendell Berry said, "James Rebanks's story of his family's farm is just about perfect. It belongs with the finest writing of its kind."
James Rebanks is also the author of a bestselling earlier memoir, The Shepherd's Life.
Read An Excerpt from Pastoral Song
Listen to a Clip from the Audiobook