Podcast: Play in new window | Download
Subscribe: Apple Podcasts | RSS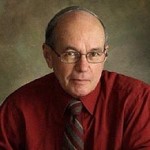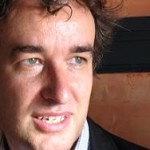 Donald O. White talks about his translation of THE ISLAND OF SECOND SIGHT by Albert Vigoleis Thelen. Also, Damion Searls discusses his translation of Hans Keilson's novel of wartime Amsterdam, COMEDY IN A MINOR KEY (encore.) 
Donald O. White translates Albert Vigoleis Thelen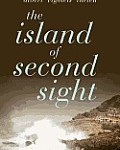 Albert Vigoleis Thelen's one claim to fame is his 700 page autobiographical novel, THE ISLAND OF SECOND SIGHT. Published in Germany in the 1950's, it's just been re-published in English by Overlook Press to rave reviews. The book's action recounts the picaresque adventures of the main character, the author's doppelgaenger Vigoleis and his wife Beatrice on the island of Majorca during the years leading up to World War II.
Anti-Nazi Germans, they lead a precarious existence as the Spanish Civil War heats up, trying to keep out of political trouble while scraping by on practically no money. They get jobs as tour guides to German tourists, live in a brothel, and rub shoulders with such luminaries as Robert Graves, as well as local smugglers, aristocrats, and German Jewish refugees. It all furnishes much grist for Thelen's literary mill.
Is it memoir? Fiction? Or some kind of metafiction where the narrator uses the story to comment on his own life at one remove. Whatever it is, it's delightful to read: funny, thought-provoking and endlessly entertaining, especially in Donald O. White's masterful translation.
Donald O. White is professor emeritus of German at Amherst College. His translation of Albert Vigoleis Thelen's Island of Second Sight is out from Overlook Press.
Damion Searls translates Hans Keilson
When Hans Keilson died in 2011 at the age of 101, it was just one year after the wildly successful publication in English of his novel, Comedy in a Minor Key, published first in German in 1951. New York Times reviewer Francine Prose described Keilson as "one of the world's greatest writers" and Keilson basked in the belated recognition of his formidable talents as a writer.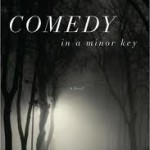 Francesca was thrilled, as well, because she knew Keilson's wife, historian Marita Keilson-Lauritz and had visited the couple in their home several times. That's because of her research into the history of an underground community in Amsterdam during WWII, of which her father was a member. Keilson had known several key members of that group — and Marita had joined it in its postwar configuration as the literary organization Castrum Peregrini.
Keilson, a German Jew, fled Nazi Germany for Holland in the 1930's. When the Nazis occupied Holland, he went underground and joined the resistance. His novella COMEDY IN A MINOR KEY is about how a young Dutch couple react when the Jewish refugee they're hiding from the Nazis dies a natural death in the midst of the war.
Francesca interviewed the book's translator, Damion Searles, when the book came out in 2010. A long excerpt is re-aired on this week's show. Listen to the full interview here, as well as an interview with Keilson's wife about her husband's experiences in wartime Holland.
Damion Searls is a translator from German, Norwegian, French, and Dutch and a writer in English. In addition to Comedy In A Minor Key, he has translated Proust, Rilke, Robert Walser, Ingeborg Bachmann, among others; edited a new abridged edition of Thoreau's Journal; and produced a lost work of Melville's.