Podcast: Play in new window | Download
Subscribe: Apple Podcasts | RSS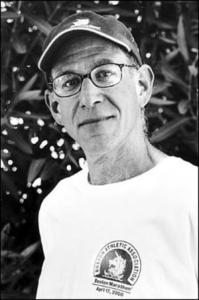 We talk with Max Elbaum about the debate over whether the Left should support Joe Biden. He wrote a recent post, "Should Anti-Capitalists Urge a Vote for Joe Biden to Defeat Donald Trump in 2020?."
On the Left a great debate is raging between Progressives whose first priority is defeating Trump and those in the Never Biden camp.
Writer's Voice — in depth conversation with writers of all genres, on the air since 2004. Rate us on iTunes or whatever podcast app you use!
Like us on Facebook at Writers Voice with Francesca Rheannon or find us on twitter @WritersVoice.
The former say that defeating fascist or white supremacist authoritarian control of the executive branch and the Supreme Court are necessary to protect the growing progressive movement.