Podcast: Play in new window | Download
Subscribe: Apple Podcasts | RSS
We talk with Emi Nietfield about her powerful memoir, Acceptance. It chronicles her struggles as a teenager and young adult to rise above the poverty and abuse she suffered as a child, despite a child protection system that was anything but protective of children.
Then, PBS's show Mystery has just begun a new series, Magpie Murders. We re-air our 2017 conversation with Magpie Murders author Anthony Horowitz. He adapted the book for the TV series.
Writers Voice— in depth conversation with writers of all genres, on the air since 2004.
Like us on Facebook at Writers Voice with Francesca Rheannon, on Instagram @WritersVoicePodcast or find us on twitter @WritersVoice.
Love Writer's Voice? Please rate us on your podcast app. It really helps to get the word out about our show.
Emi Nietfield
As a homeless teenager writing college essays in her rusty Toyota Corolla, Emi Nietfeld was convinced that the Ivy League was the only escape from her dysfunctional childhood. But upward mobility required crafting the perfect resilience narrative. She had to prove that she was an "overcomer," made stronger by all that she had endured.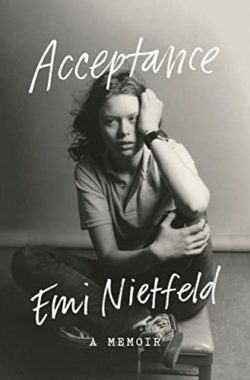 The truth was more complicated. Nietfield's mother was a hoarder who had her put on antipsychotics but also believed in her daughter's brilliance. Her other parent vanished shortly after coming out as trans— a situation few understood in the mid-2000s.
Her own past was filled with secrets: mental health struggles, Adderall addiction, and the unbecoming desperation of a teenager fending for herself. And though Nietfield would go on to graduate from Harvard and become a software engineer at Google, she found that success didn't necessarily mean safety.
Nietfield's memoir Acceptance is both a chronicle of the American Dream and an indictment of it. It challenges our ideas of what it means to overcome—and find contentment on your own terms.
In addition to Acceptance, Nietfield has written for the New York Times, Vice, and other venues. She's been nominated for the Pushcart Prize, and noted in The Best American Essays 2021.
Read an excerpt from Acceptance

Anthony Horowitz
Back in 2017, we spoke with celebrated British mystery writer Anthony Horowitz about his whodunit Magpie Murders. A kind of meta murder mystery with a tale within a tale, it was a hugely enjoyable read.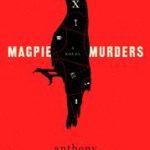 Now, it's been made into a TV series for the PBS show Mystery and it's even more enjoyable. Horowitz wrote the screenplay; the actors are superb; and the direction inspired.
To celebrate the series opening, we replay our 2017 conversation with Anthony Horowitz about Magpie Murders.
Listen to our interview with Anthony Horowitz about the sequel to Magpie Murders, Moonflower Murders