Podcast: Play in new window | Download
Subscribe: Apple Podcasts | RSS
We talk with Antonio Padilla about his book, FANTASTIC NUMBERS AND WHERE TO FIND THEM: A Cosmic Quest From Zero To Infinity.
Then, from science to poetry: we replay our 2009 interview with the late US Poet Laureate, Richard Wilbur.
Writers Voice— in depth conversation with writers of all genres, on the air since 2004.
Like us on Facebook at Writers Voice with Francesca Rheannon, on Instagram @WritersVoicePodcast or find us on twitter @WritersVoice.
Love Writer's Voice? Please rate us on your podcast app. It really helps to get the word out about our show.
Antonio Padilla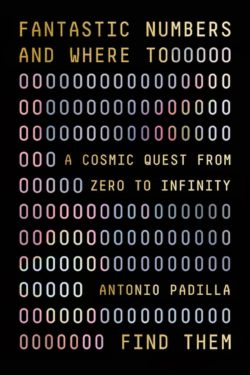 The abstract language of math seems to describe the real world and the universe. But what if math doesn't just describe real phenomena, but actually underlies them? Is math not just a map but the actual territory?
As you'll hear in our conversation with theoretical physicist Anthonio Padilla, the answer to that question remains unknown.
But Padilla's book, Fantastic Numbers And Where To Find Them, is a dazzling exploration of the strange numbers that illuminate the ultimate nature of reality: numbers that are vanishingly small to unimaginably large, from zero to infinity. Padilla shows that the existence of the universe is highly improbable — but a teeny tiny number explains why it does, in fact, exist.
In addition to showing how numbers are the key to understanding things like black holes and relativity, Fantastic Numbers entertains with charming portraits of some of the greatest mathematicians in history. It's a mind-bending journey into places most strange and wonderful.
Antonio Padilla teaches physics at the University of Nottingham in the UK and spreads popular awareness about math and physics on YouTube.
Richard Wilbur

When our second guest for this week canceled his appearance, we thought we would dip into our barrel of favorite episodes. We pulled up our 2009 conversation with former poet laureate, the late Richard Wilbur.
Wilbur passed away in 2017. But in 2009, Francesca visited him along with writer Christian McEwan for a lovely hour listening to him read and talk about his poetry.