Podcast: Play in new window | Download
Subscribe: Apple Podcasts | RSS
This week's episode gives us a sorely-needed message of hope. If we just simply let nature take its course, we can restore the Earth. We talk with Isabella Tree about her book Wilding – the Return of Nature to a British Farm. It's out from Picador Press.
Then, we talk with Nation magazine contributor Jeet Heer about the Iowa caucus debacle, the progressive wing of the Democratic presidential campaign, and Michael Bloomberg, on its billionaire wing.
Like us on Facebook at Writers Voice with Francesca Rheannon or find us on twitter @WritersVoice. And if you are listening to our podcast, give us some love on iTunes or whatever podcast app you use.
Isabella Tree
When Isabella Tree and her husband Charlie took over management of Charlie's family estate, Knepp Castle, they tried to make a go with modern intensive farming practices. But the heavy clay soil fought back and the couple ended up heavily in debt. So, in the year 2000, they tried something different. Very different. They gave up farming and let the land go wild.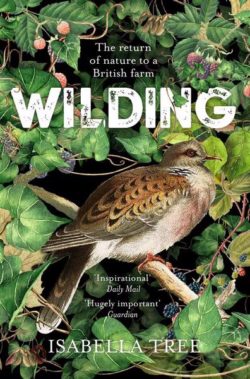 Within a short period of time, they were seeing species that hadn't been seen in England in many decades. Managed with minimal human intervention, and with herds of free-roaming animals driving the creation of new habitats, their re-wilded land is now heaving with life. Rare species like turtle doves, nightingales, peregrine falcons and purple emperor butterflies are now breeding at Knepp and biodiversity has rocketed.
The project has become a leading light for nature conservation in the UK, demonstrating how a hands-off, "process-led" approach can restore land and wildlife in a dramatically short space of time.
Isabella Tree writes for publications such as National Geographic, Granta, The Sunday Times and The Observer. Her articles have been selected for The Best American Travel Writing and Reader's Digest Today's Best Non-Fiction, and she was Overall Winner of the Travelex Travel Writer Awards. She is the author of five books.
Jeet Heer
We first scheduled an interview with Nation contributor Jeet Heer last week. Then the Iowa caucus app meltdown happened and, on February 5, the day we produced this episode, we still didn't know who won.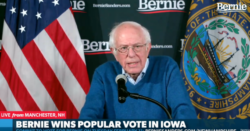 But as the counting continued, it seems clear that Bernie won the "popular vote" by a large margin and will either tie Buttigieg in delegates or best him by a slim margin. Nonetheless, Buttigieg declared victory with 0 results in and after having invested some $40,000 in the company that created the app.
Jeet Heer has been watching all the developments and we also checked in with him about two pieces he wrote for the Nation. The first, The Electability Argument Is Really About Party Unity, argues that the progressive wing, encompassing Sanders and Warren, is the most electable and that party moderates need to coalesce behind it in the interests of party unity.
His second piece, Michael Bloomberg Is the Rich Man's Donald Trump, argues that it's time to vet the candidate on the basis of the dangers of plutocracy.
Coming Up Next Time on Writer's Voice
We talk with filmmakers Rachel Reichman and Deborah Schaffer about their fascinating documentary about the feminist artist Audrey Flack. It's called Queen of Hearts.