Podcast: Play in new window | Download
Subscribe: Apple Podcasts | RSS
We talk with John Nichols of the Nation about how the Congress should be proceeding on impeaching President Trump.
Then Bernie and Warren are friends. Should their supporters be? In a recent editorial in the Nation, D.D. Guttenplan says they should.
Finally, we check in with Les Leopold, author of Runaway Inequality and founder of runawayinequality.org about the current state of income and wealth inequality.
John Nichols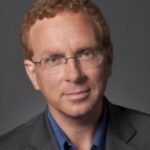 The House of Representatives has begun an impeachment inquiry of President Trump. But what's the best way forward?
We spoke with John Nichols about his recent piece in the Nation magazine, "Pelosi Announces an Impeachment Inquiry. Now Congress Has to Get It Right." Nichols is the author of the 2006 book, The Genius of Impeachment.
D.D. Guttenplan
Bernie Sanders and Elizabeth Warren are vying for the vote of progressive Democrats in their bid to secure the nomination of the Party for President.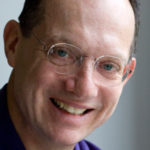 Sparks have flown between their supporters recently, but the candidates themselves have remained firm as allies and friends. For example, some Sanders supporters were up in arms over the way a recent vote to endorse Warren over Sanders happened in the Working Families Party.
But the Sanders campaign was more sanguine, saying only "We look forward to working with the Working Families Party and other allies to defeat Donald Trump."
Nation Editor D.D. Guttenplan thinks the candidates' supporters should follow candidates' example. His editorial in the October 14 issue of The Nation, "We Don't Have to Choose Between Warren and Sanders Yet," argues the candidatesÂ' truce is widening the left lane —and thatÂ's good for everyone.
Les Leopold
Les Leopold's beat is income and wealth inequality in the US. In his books, How to Make a Million Dollars an Hour: Why Financial Elites Get Away with Siphoning off America's Wealth; The Looting of America; and Runaway Inequality, he's brought an understanding of the grim economics of inequality to the wider public.
He also founded Runaway Inequality.org, which trains ordinary Americans in how to talk about inequality to their peers. We spoke with him last in 2016;Â  We thought it was time for an update.
Next week on Writers Voice
We talk with Virginia Eubanks about her book Automating Inequality: How High-Tech Tools Profile, Police, and Punish the Poor.