Podcast: Play in new window | Download
Subscribe: Apple Podcasts | RSS
Thrity Umrigar talks about her new novel, Everybody's Son. It's about the adoption of a poor black child by a powerful rich white family.
Then, we talk with climate journalist Marianne Lavelle about Trump's Paris pullout and the Exxon shareholder revolt. Finally, we celebrate World Ocean Week with Carl Safina.
Thrity Umrigar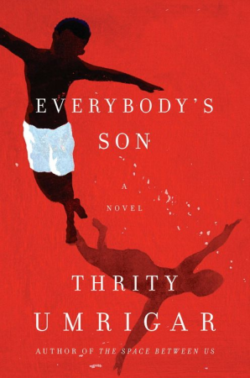 Novelist Thrity Umrigar has made the theme of the use and misuse of social power and privilege a frequent theme in her novels.  An India-born American writer, Umrigar has usually examined this theme through the lens of her native land or the lives of immigrants from it to America.
But in Everybody's Son, her new novel released June 6 from Harper Collins, Umrigar explores issues of race, class, privilege, and power in a wholly American setting. Everybody's Son is about two families—one black, one white — and the uncomfortable moral questions that arise when white privilege and wealth are used both for good and bad.
Thrity Umrigar is the critically acclaimed author of nine novels, including The Weight Of Heaven, The World We Found and The Story Hour. (She's been a guest on WV talking about those novels; click on the links to listen.)
Marianne Lavelle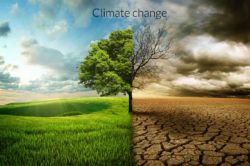 Two major climate change stories broke the news on May 31. The first was that Donald Trump was likely to pull out of the Paris Climate Accord. (On June 1, he did.)
The second story was in the opposite direction: Exxon shareholders voted overwhelmingly to force the company to disclose the impact of climate change and climate policy on its bottom line.
We speak with veteran climate reporter Marianne Lavelle to talk about these two developments. She reports for the Pulitzer Prize winning news site, Inside Climate News.
Exxon Shareholder Climate Change Resolution Approved
Carl Safina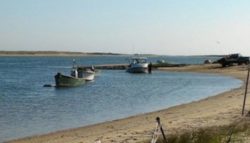 It's World Ocean Week. We were reminded of this in a Facebook post by our friend and guest, ocean defender, scientist and author Carl Safina. So we looked into our archives and found a clip from the 2011 interview he gave us about his award-winning book, A View From Lazy Point: A Natural Year in an Unnatural World.
Link to full interviews about The View From Lazy Point and Beyond Words, What Animals Think and Feel.