Podcast: Play in new window | Download
Subscribe: Apple Podcasts | RSS
Reuters journalist Marc Frank talks about his book, Cuban Revelations: Behind the Scenes in Havana. It's about the profound changes that country is undergoing. Also, the US is stepping back from half a century of failed policy in Cuba. Will it take that long for us to correct our mistakes in the Middle East? We talk with foreign policy expert and Iraq War veteran Matthew Hoh (full interview is here.)
Marc Frank
When Marc Frank spoke about his book with Francesca in October 2014, the resumption of diplomatic relations between the US and Cuba after a 54 year-long hiatus was still two months in the future. (The 55 year US trade embargo is still in effect, but it's weakening.)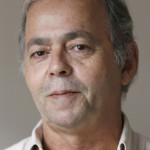 Their conversation was about the profound changes in Cuba that have made the current developments possible, at least in part. Those changes are the focus of Frank's book, Cuban Revelations: Behind the Scenes in Havana.
Frank is possibly the best-positioned US journalist to report on the Cuban reforms that have been under way in recent years. Arriving on the island more than twenty years ago, he is considered by many Cuba watchers around the world to be one of the most informed English language foreign correspondent working in Cuba today.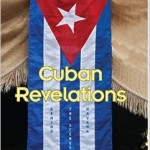 Cuban Revelations is an in-depth look at the profound transformation Cuba has been undergoing as it moves from a strictly state-owned economy to one that mixes state and private ownership. The change has mirrored the change in Cuba's leadership from Fidel Castro to his brother Raul. But Frank says those changes don't represent a rejection of Fidel so much as a realistic adjustment to changing conditions — changes that began with the fall of the Soviet Union, when the Cuban economy went into free fall and the so-called "Special Period" began.
Some of the reforms involve an increasing role for private enterprise. Others involve a commitment to a greener, lower carbon economy. Through it all, the resilience of the Cuban people and their leadership have enabled the Revolution to survive. How that happened is the core of Marc Frank's book. It provides important clues as the world speculates on Cuba's future, now that a new era has begun.
Marc Frank has won various awards for his writing, including for his coverage of market-oriented reforms. He works for the news agency Thomson Reuters.
Read some of Marc Frank's Reuters posts on what's happening since the US-Cuba rapprochement :
http://www.reuters.com/article/2014/12/24/cuba-economy-debt-idUSL1N0U80YL20141224
http://www.reuters.com/article/2014/12/23/cuba-usa-business-idUSL1N0U40HE20141223
http://www.reuters.com/article/2014/12/20/cuba-usa-economy-idUSL1N0U30ZT20141220
Matthew Hoh
A few weeks ago, WV aired an interview with New York Times national security reporter, James Risen about his book, Pay Any Price. One of the people Risen writes about in that book is Iraq War veteran and ex-Marine company commander, Matthew Hoh. In the years since his deployment, he suffered from combat-related PTSD so severe that he came close to suicide.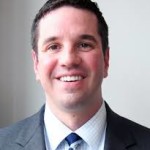 After Iraq, Hoh worked for the State Department in Afghanistan, but in 2009, he resigned in protest over US strategic policy and goals in that country.
Francesca spoke with him just after the US Senate's report on torture was released in November 2014 about the blowback caused by US policy in the Middle East, including torture. They also discussed Hoh's analysis of ISIS, moral injury affecting verterans, the epidemic of veterans' suicides and his own PTSD.
Matthew Hoh is a Senior Fellow at the Center for International Policy and former Director of the Afghanistan Study Group. In 2010, Matthew was named the Ridenhour Prize Recipient for Truth Telling. He writes on issues of war, peace and post-traumatic stress disorder recovery at matthewhoh.com.
The first part of the conversation is aired in this podcast; listen to the rest here.