Podcast: Play in new window | Download
Subscribe: Apple Podcasts | RSS
Journalist James Risen talks about his explosive new book, Pay Any Price: Greed, Power, and Endless War. And George Marshall talks about what's been keeping the climate crisis from seizing the hearts and minds of the public — and how to change that. His important book is Don't Even Think About It: Why Our Brains Are Wired to Ignore Climate Change.
James Risen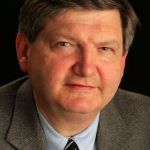 The shocking revelations from the US Senate's report on CIA torture starkly reveal just how far our country has fallen in moral standing after we began the war on terror. It is but one part of the terrible price we have paid in blood, treasure and our national soul as a result of US government policy in the wake of the 9/11 attacks.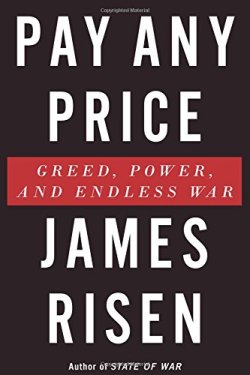 Acclaimed journalist James Risen has been bringing the story of government overreach in the national security sphere to light as investigative reporter for the New York Times. He won the Pulitzer in 2006 along with colleague Eric Lichtblau for their reports on NSA surveillance programs — work that has made him a target for possible legal action by the Obama Administration to force him to reveal his confidential sources.
Risen's new book Pay Any Price reveals the shocking corruption, waste and abuse of our metastasizing Homeland Security Industrial complex. One salient example, which Risen discusses in his book, is the $81 million dollars we paid to a pair of private contractor psychologists to advise the CIA torture program — a program we now know revealed nothing of value to the safety of Americans but led our government to commit serious war crimes.
From the bankrupting of the American taxpayer to the moral bankruptcy of the state, Risen's powerful book delineates in detail the price we are all paying for the war on terror.
In addition to Pay Any Price, James Risen has written three other books, including State of War: The Secret History of the CIA and the Bush Administration.
Read an excerpt from Pay Any Price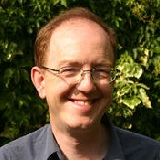 George Marshall
Four hundred thousand people marched to save the climate in September 2014 — and then watched as climate denying politicians were overwhelmingly elected to the US Congress. Why, with the stakes so high for our survival, is the political will to press for real solutions on the climate crisis so lacking? Why, despite overwhelming scientific evidence, do we still ignore climate change?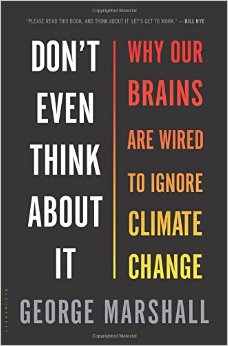 It's a question that my guest George Marshall seeks to answer in his terrific new book, Don't Even Think About It: Why Our Brains Are Wired to Ignore Climate Change. He argues the problem is in the stories we tell — or don't tell — and he calls for a new frame on climate change that breaks out of the environmental sphere to touch every aspect of our lives.
Marshall is the founder of the Climate Outreach Information Network and writes the blog climatedenial.org.
Read an excerpt from Don't Even Think About It