Podcast: Play in new window | Download
Subscribe: Apple Podcasts | RSS
Matthew Hoh
A few weeks ago, WV aired an interview with New York Times national security reporter, James Risen about his book, Pay Any Price. One of the people Risen writes about in that book is Iraq War veteran and ex-Marine company commander, Matthew Hoh. In the years since his deployment, he suffered from combat-related PTSD so severe that he came close to suicide.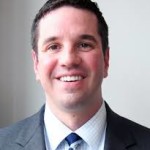 After Iraq, Hoh worked for the State Department in Afghanistan, but in 2009, he resigned in protest over US strategic policy and goals in that country.
Francesca spoke with him just after the US Senate's report on torture was released in November 2014 about the blowback caused by US policy in the Middle East, including torture. They also discussed Hoh's analysis of ISIS, moral injury affecting verterans, the epidemic of veterans' suicides and his own PTSD.
Matthew Hoh is a Senior Fellow at the Center for International Policy and former Director of the Afghanistan Study Group. In 2010, Matthew was named the Ridenhour Prize Recipient for Truth Telling. He writes on issues of war, peace and post-traumatic stress disorder recovery at matthewhoh.com.