Podcast: Play in new window | Download
Subscribe: Apple Podcasts | RSS
Daniel James Brown talks about his bestseller, THE BOYS IN THE BOAT: Nine Americans and Their Epic Quest for Gold at the 1936 Berlin Olympics. Then, a re-telling of the story of Romeo and Juliet — from the POV of Juliet's nurse. We talk with historian-turned-novelist Lois Leveen about JULIET'S NURSE.
Daniel James Brown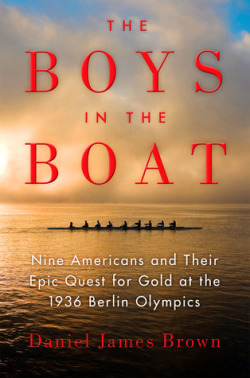 Everybody loves a story about an underdog who ekes out victory against the odds. But when the underdogs are a bunch of working class guys struggling to build a great rowing team in the depths of the Great Depression – and their opponents are the elite athletes of Nazi Germany, the story is truly enthralling.
Daniel James Brown's gripping account The Boys In The Boat is about how nine American boys from the West Coast defeated Hitler's rowing team to gain the gold at the 1936 Olympic Games in Berlin. More than just a sports history, the NYTimes bestseller situates the story within the larger context of class, prejudice and world events to give the reader a full picture of just how great was the victory of the boys in the boat.
The American Booksellers Association has voted The Boys in the Boat the 2014 Nonfiction Book of the Year for 2014.
Lois Leveen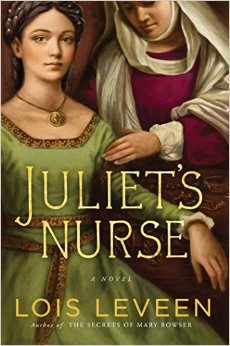 "But soft! What light through yonder window breaks? It is the east — and Juliet is the sun!" — these are the immortal words of Romeo greeting the celestial vision of his lover as she emerges on her balcony. But in Lois Leveen's new novel Juliet's Nurse, Romeo is not the shining youth of Shakespeare's play, but someone much more problematic — at least in the eye of the book's eponymous character.
Leveen is a historian turned novelist — we spoke with her last about her book The Secrets of Mary Bowser, a novel about a real African American spy in the Confederate White House.
In Juliet's Nurse, she turns her historical talents to 14th century Italy, a time of plague, violence, and rigid hierarchy — but also a society on the leading edge of the Renaissance. We get the imagined backstory of Shakespeare's tale, told from the point of view of Juliet's nurse — a generous and bawdy soul who loves her young charge with all her heart — even though it means she has to live apart from her own beloved husband.
In this 450th year since Shakespeare's birth, Leveen's novel gives us a sense of history from the woman's perspective — a woman who, as both insider and outsider, has much to say about the intrigues and passions of Verona's ruling elite.
Read an excerpt from Lois Leveen's novel, Juliet's Nurse