Podcast: Play in new window | Download
Subscribe: Apple Podcasts | RSS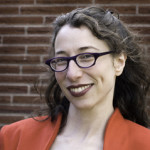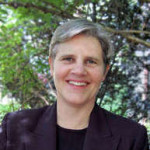 Lois Leveen talks about the remarkable true story of Mary Bowser, a freed slave who became a Union spy right inside the Confederate White House. Her acclaimed new novel, THE SECRETS OF MARY BOWSER, is based on it. And Eve LaPlante talks about her terrific new book, MARMEE AND LOUISA. It's about the powerful relationship between Louisa May Alcott and her mother Abigail.
 Lois Leveen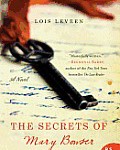 We're coming to the end of Women's History Month, following hard on the heels of Black History Month. A new novel based on the remarkable true story of Mary Bowser is a fitting story to mark both. Bowser was freed as a young girl by the Abolitionist daughter of her owners, Bet van Lew, given an education in Philadelphia, and then she returned to the South to become a spy for the Union Army during the Civil War.
This incredible story is fictionalized in the new novel The Secrets of Mary Bowser. Author Lois Leveen weaves history and speculation together into a fascinating narrative exploring slavery, the Civil War — and the relationship between two remarkable and courageous women: Mary Bowser and Bet van Lew.
Leveen has taught English literature at UCLA and Reed College. She is a regular contributor to Disunion, the New York Times series about the Civil War.
Read an excerpt from THE SECRETS OF MARY BOWSER
Eve LaPlante
Like perhaps millions of other girls before her, Francesca loved reading Louisa May Alcott's Little Women. She identified with Jo March and thrilled to her struggle to transcend the restrictive notions about women in 19th century America — or twentieth century America, for that matter. What she didn't know was how much Louisa May Alcott's own family was the model for her classic bestseller — sometimes in an idealized version, as with the character of Jo and her sisters' father. But the portrayal of the girls' mother Marmee was truer than anyone knew — until now.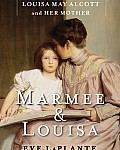 That's because Eve LaPlante's new book, Marmee and Louisa reveals for the first time the intense and close personal relationship between Louisa May Alcott and her mother Abigail — and yes, she did call her mother Marmee.
Scholars and authors have long focussed on Alcott's relationship to her father — almost certainly because plenty of documentary evidence of that relationship survives. Many of her mother's papers were destroyed after her death. But as Abigail May Alcott's great niece, LaPlante had access to a cache of previously unexamined family papers.
They led her to a new understanding of the mother-daughter bond between Abigail and Louisa — and the profound influence of that relationship on Louisa's work and her ideas about women's rights and slavery. Eve LaPlante's fascinating dual biography breaks new ground in a gripping and sensitive narrative that reveals not only the past, but how the struggles of yesterday's women continue to hold much relevance to our lives today.
Eve LaPlante is the author of several other nonfiction books, including American Jezebel, about her ancestor Anne Hutchinson, and Salem Witch Judge, about another ancestor who repented of his role in the Salem witch trials and became an abolitionist and feminist.
Marmee and Louisa is being released with a companion volume of Abigail May Alcott's writing, MY HEART IS BOUNDLESS.
Read an excerpt from Marmee and Louisa