Podcast: Play in new window | Download
Subscribe: Apple Podcasts | RSS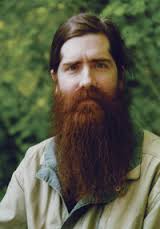 John Rennie Short talks about dealing with disasters; his book is Stress Testing The USA:Â Public Policy and Reaction to Disaster Events. And could simple, affordable, appropriate technology be the solution to surviving the post industrial future? John Michael Greer says yes! His book is Green Wizardry: Conservation, Solar Power, Organic Gardening, and Other Hands-On Skills From the Appropriate Tech Toolkit.
John Rennie Short
As this show was being produced, the Supreme Court decision to void the spending cap on campaign contributions by individuals was announced. If the spectacle of Republican presidential hopefuls genuflecting before Sheldon Adelson in Las Vegas turned your stomach last week, prepare to stock up on Dramamine.
Billionaires like Adelson and the Koch Brothers aren't playing politics for fun. They're doing it to get legislation passed or gut regulatory controls to further their corporate agendas.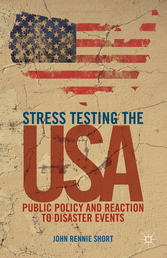 Aside from crippling the democratic process, what does the capture of government by the super-wealthy mean for our ability to deal with crises like climate change, war and financial meltdowns? Public policy expert John Rennie Short says the oligarchic trend is leading to system breakdown. It's not only creates the multiple crises we face, but cripples our ability to respond to them.
His book, Stress Testing the USA: Public Policy and Reaction to Disaster Events, takes a look at the invasion of Iraq, Hurricane Katrina, the financial meltdown, and the BP oil spill. His analysis shows the deep stresses that fracture the nation today, stresses rooted in our economic and political system of governance.
John Rennie Short is Professor of Public Policy at the University of Maryland.
John Michael Greer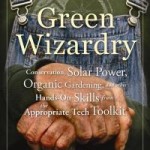 John Michael Greer is out again with a new book. We've spoken to him in the past about the "long descent," the era we are entering of resource depletion, with his book The Ecotechnic Future. (We also spoke with him about his book Apocalypse Not.)
Now he's out with a guide to what used to be called appropriate technology — low cost, low tech solutions to boost our resilience in a resource-strapped world. Like things we can do at home to go off-the-grid and grow our own food, but more than that, adopt a way of thinking that can help us cope with the coming resource punches. The book is Green Wizardry, (New Society Publishers.)
John Michael Greer is the author of numerous books, including The Long Descent and The Wealth of Nature. He's also the Grand Archdruid of the Ancient Order of Druids in America.
Read an excerpt from Green Wizardry
Poet Amy Dryansky reads her poem, "We Go Out," from her just-published collection, Grass Whistle. WV will talk with her later this month. Grass Whistle has been selected as a "must-read" and is one of 6 finalists for the Massachusetts Book Award in Poetry by the Massachusetts Center for the Book.