Podcast: Play in new window | Download
Subscribe: Apple Podcasts | RSS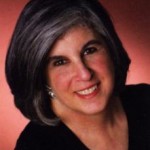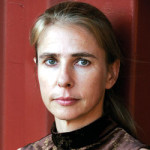 Suspense writer Hallie Ephron's newest page-turner is THERE WAS AN OLD WOMAN. Its protagonists are the daughter of a difficult mother and her mother's ninety-year old neighbor who's the most delightful sleuth since Miss Marple. A dash of history, attitudes toward the elderly, and the impact of overdevelopment on communities are all part of the story.
And Lionel Shriver delves into the loyalties that can divide families when, in BIG BROTHER, her protagonist's morbidly obese brother comes to visit and she feels compelled to get him to lose weight. The novel explores power struggles in families, our society's obsession with food, and the obesity epidemic — all deftly drawn with Shriver's dry wit.
Hallie Ephron
When we think of the generic mystery novel, what comes to mind is a hard-boiled detective, usually male, sexy and physically powerful. Mina Yetner couldn't be further from that stereotype. One of two protagonists in Hallie Ephron's new novel, There Was An Old Women, Yetner is 90, nearly blind without her glasses, and fearing that she might be losing her mind when strange things begin to happen around her house. The mystery deepens when her next door neighbor Sandra is hospitalized in a coma and the neighbor's daughter, Evie comes knocking for some answers.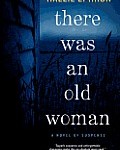 Evie is a museum curator about to mount the biggest exhibition of her young career. The last thing she needs to be dealing with is her mother — whose rampant alcoholism Evie blames for landing her in the hospital*. But is her mother's drinking really the cause? Nefarious forces are circling around Sandra's and Mimi's neighborhood, rapacious real estate interests seeking to develop the area. Old residents like Mimi and Sandra are just in the way.
The plot is a marvelous vehicle for Hallie Ephron to explore two themes: our society's attitude toward the old — especially old women — and the impact of uncontrolled development on communities and environments that are hanging on by a thread.
Hallie Ephron is the author of numerous works of suspense, including Never Tell A Lie, which we spoke to her about in 2009, and Come And Find Me. She's also co-author of the Dr. Peter Zak mystery series and a how-to book: Writing and Selling Your Mystery Novel. There Was An Old Woman was published by William Morrow in April, 2013.
Read an excerpt from There Was An Old Woman
Lionel Shriver
Are we our brother's keepers? What happens when the needs of our family of origin — parents and siblings — conflicts with our family of choice — spouse and children? And what if those needs, great as they are, arise out of self-inflicted wounds we had no part in creating? This question lies at the heart of Lionel Shriver's new novel, BIG BROTHER.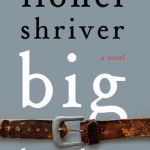 The brother in question is morbidly obese, topping the scale at more than 300 pounds. Edison is a compulsive overeater whose gigantic girth has caused him to lose his career as a musician and ultimately rendered him penniless and homeless. So he turns to his ever-adoring younger sister Pandora to give him a home.
The only trouble is, Pandora already has others in her home — her whippet-thin husband Fletcher and two children. Fletcher is Edison's polar opposite: a healthy-eating fanatic who drives his wife and kids crazy with his diet dictates. So when Edison comes for what turns out to be a very extended "visit", the stage is set for a drama of divided loyalties.
Pandora is desperate to help her brother lose weight — a project she takes on with missionary zeal. But her husband is decidedly not on board. He wants nothing more than for Edison to leave and go back from whence he came. The choice Pandora ends up making changes all their lives forever.
Lionel Shriver is the author of 12 novels, including the prize-winning We Need to Talk About Kevin, which was made into a movie, and So Much For That, a novel that took on the dysfunction of the US health care system. We spoke with Shriver about that novel in 2010. She is also a widely published journalist, whose work has been featured in the Guardian, the New York Times,and the Wall Street Journal, among others.
Read an excerpt from Big Brother

Coming Attractions
Next week, the topic will be chemical toxins in our environment. First, journalist Dan Fagin talks about the cancer cluster that blew the lid off Ceiba Geigy's devastation of Tom's River, New Jersey. His book is Toms River: A Story of Science and Salvation. And then filmmaker Ed Brown talks about his gripping documentary, Unacceptable Levels.