Podcast: Play in new window | Download
Subscribe: Apple Podcasts | RSS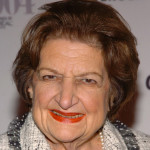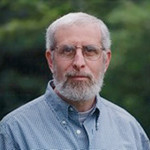 Radio host, monologist and author, Mike Feder talks about surviving a crazy childhood and finding healing in humor. His book is A Long Swim Upstream. And Helen Thomas died on July 20. We play our 2006 interview with Thomas about her book on the Washington Press Corps, Watchdogs of Democracy?
Mike Feder
Surviving tragedy with a sense of humor is a tall order for anyone. But when that tragedy is growing up with a mother who is severely mentally ill, with no one around to provide you even temporary safe haven, it's even harder.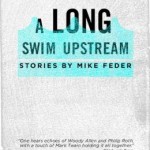 One way Mike Feder coped is by developing that very typical New York Jewish humor that Woody Allen brought to wide audiences on the big screen. Like Allen's on-screen persona, Feder was beset by terrible anxieties, both as a child and, for many years, as an adult — and who wouldn't, with a mother who told you she couldn't live without you, but was always threatening suicide?
Yet, the spirit is resilient; and humor is often the life preserver it casts out so the individual can survive. Feder honed his humor on the whetstone of his experiences, first as a child in Queens and later as an adult in Brooklyn, to produce the autobiographical stories he told first on his radio program, then on stage. Now he's brought them together in his new book, A Long Swim Upstream.
Mike Feder has been a radio personality for almost 35 years, first in New York City, and now nationally on Sirius XM and PRN.FM radio. His stories and cultural and political essays have appeared in the New York Times Magazine, Harper's magazine, Alternet and the Huffington Post. In addition to A Long Swim Upstream, He is the author of New York Son and The Talking Cure.
Read an excerpt from A Long Swim Upstream
Listen to Mike Feder talking about threading the line between comedy and tragedy in writing his book
Helen Thomas
Helen Thomas died at the age of 92 on July 20, 2013. Dubbed the Dean of the White House Press Corps, she discomfited Presidents from JFK to Barack Obama with her probing questions on the most important issues of the day. Francesca interviewed her in 2006, about her then recently released book, Watchdogs of Democracy?: The Waning Washington Press Corps and How It Has Failed the Public. It was right in the middle of George Bush's presidency and not long after the question that got her banned from White House press conferences. You'll hear that question and more in this re-play of our interview with Helen Thomas.
Helen Thomas was an example of what a real journalist is supposed to do. She will be missed.