Podcast: Play in new window | Download
Subscribe: Apple Podcasts | RSS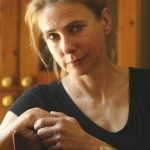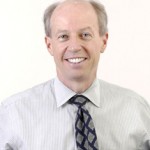 Patient advocate and author Patrick Malone talks about his book, The Life You Save: Nine Steps to Finding the Best Medical Care-and Avoiding the Worst. It's about how to keep from being a victim of medical errors. We'll also talk with novelist Lionel Shriver about her new novel, SO MUCH FOR THAT. It's about health insurance gone very wrong. And Martin Espada, Richard Wilbur and other poets read at a benefit for the children of Gaza.
Our Dysfunctional Health Care System
[amazon-product align="left"]0738213047[/amazon-product]
Medical mistakes claim more lives each year than breast cancer, AIDS, and car crashes combined — as much as 100,000 people, with an estimated 40,000 injuries every day. Lawyer Patrick Malone says these injuries are preventable, and you can keep them from happening to you. His book THE LIFE YOU SAVE proposes "nine steps to finding the best medical care and avoiding the worst." Among them are when to know you have symptoms your doctor shouldn't ignore and how to sort fact from hype in medical news.
Health insurance reform is now the law of the land — even though most of its benefits won't kick in for another four years. The reform has come under attack from both the left and right: right wingers have gone into paroxysms of paranoia about it, claiming it will bring communism to America. The bill has also been criticized by progressives for not going far enough, and for being a boondoggle for the health insurance companies.
A black comedy about the American healthcare system
[amazon-product align="right"]0061458589[/amazon-product]
American novelist Lionel Shriver lives in England — where they have socialized medicine that covers everybody at a fraction of the cost of the U.S. healthcare system. Her new book takes on the predatory practices of American health insurance companies. The L.A. Times called it "a ferocious black comedy about the horrors of the American healthcare system". She decided to write the novel when she learned that the leading cause of bankruptcy in the US is medical bills and a majority of those going broke have health insurance.
In addition to SO MUCH FOR THAT, Lionel Shriver is the author of We Need to Talk About Kevin, for which she won the 2005 Orange Prize. She's written eight other novels and writes a column for The Guardian.
Martin Espada (photo by Doug Anderson)
Poetry for the children of Gaza
On March 25, eleven poets came together to read poems at a benefit for the children of Gaza, who are living in what some describe as the biggest prison in the world. 80% of families in Gaza live in poverty, unable to work or get the necessities of life because of the Israeli blockade. Malnutrition is rampant, especially for children. The event was called Moving Toward Home: A Reading for Gaza. It was a benefit for the Middle East Children's Alliance.
We hear readings by four of the poets at the event: Richard Wilbur, Doug Anderson, Martin Espada, and Betsy Reyna.