Podcast: Play in new window | Download
Subscribe: Apple Podcasts | RSS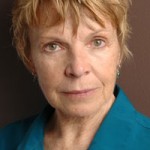 Journalist Ann Jones talks about Afghani women, the war in Afghanistan, and whether life is any better for its people since the US invaded their country.
Many people thought that when the U.S. got involved in Afghanistan, the position of Afghani women would improve. That position is something award-winning U.S. journalist and women's rights activist Ann Jones knows a lot about. Soon after the U.S. bombing of the capital, Kabul, she went to the city to bring help where her country had brought destruction. Jones worked with war widows, trained English teachers and investigated conditions at Kabul's prison for women. Her trenchant report, KABUL IN WINTER: Life Without Peace In Afghanistan, was published in 2006.
[amazon-product align="right"]0312426593[/amazon-product]
Since then, she's continued to visit and write about Afghanistan, and in particular the position of Afghani women.
Jones says the position of most women in Afghanistan, brutal under the Taliban, has actually gotten worse since the Taliban were overthrown. Partly that's because of the impact of the war and partly because the US backed Karzai government has instituted policies that undermine women's basic civil and human rights, such as the Shi'a Family Law, called the marital rape law by the international press. Jones also talks about the brave resistance of Afghan women to the oppression they face in their country.
[sniplet amazon search]
Back in 2006, we spoke to Ann Jones about her book KABUL IN WINTER: Life Without Peace In Afghanistan. She went there right after the US bombing of Kabul. Impressively researched, it is also a powerful personal take on what she found. We air part of that interview on today's show.
Ann Jones will be speaking this Thursday, 3/25, 7:30, in Parish Hall, Grace Church, in Amherst. Her talk is sponsored by Alliance for Justice.