Podcast: Play in new window | Download
Subscribe: Apple Podcasts | RSS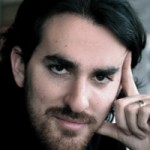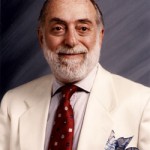 Noah Charney talks about STEALING THE MYSTIC LAMB. It's about the 15th century Ghent Altarpiece and why so many, from Napoleon to the Nazis, coveted it so much, they stole it. And Eric Lamet talks about his memoir as a Jewish child in Mussolini's Italy. His book is A CHILD AL CONFINO.
Noah Charney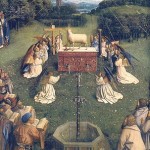 Jan van Eyck's Ghent Altarpiece is one of the world's most famous paintings. It's often called The Adoration of the Mystic Lamb, after the subject of its central panel. Since its completion in 1432 by the Flemish painter Jan van Eyck, the Ghent Altarpiece has been looted in three different wars, burned, taken apart, forged, smuggled, illegally sold, ransomed, hidden, hunted by the Nazis and Napoleon, and rescued by Austrian double-agents. It's been stolen a total of thirteen times.
Art historian Noah Charney unravels the twists and turns of this tangled tale in his book Stealing the Mystic Lamb. An art crime expert, he's the founding director of ARCA, the Association for Research into Crimes against Art. His previous two books are the novel, The Art Thief (2007) and Art and Crime: Exploring the Dark Side of the Art World (2009). He also teaches Art History at The American University of Rome.
Eric Lamet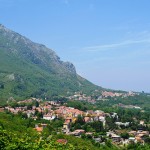 Eric Lamet was only seven years old when the Nazis invaded Vienna — and changed his life and the lives of all European Jews forever. Five days later, Lamet and his parents fled for their lives. Then his mother and father became separated. He and his mother ended up in Italy, where the Italian government — under Mussolini — eventually settled them in the tiny mountain village of Ospedaletto.
But unlike the horrors so many other Jewish children endured, Eric Lamet's story is not one of terrible suffering. Life wasn't easy, but despite the dislocation and losses, the young Eric enjoyed his new home.
His book, A Child al Confino: The True Story of a Jewish Boy and His Mother in Mussolini's Italy, offers a charming picture of a vanished life in small village in Campagna, 25 miles from Naples. His account of the years he lived there is a delightful read — and shines a light on a little known corner of the Second World War and those few Jews who survived it.
Read a chapter from A Child al Confino