Podcast: Play in new window | Download
Subscribe: Apple Podcasts | RSS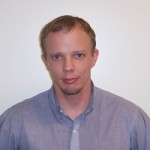 Bill Zimmerman talks about his memoir of political activism during the 1960's, TROUBLEMAKER. And we talk about the crushing burden of student loan debt with Alan Michael Collinge. His book is THE STUDENT LOAN SCAM.
Bill Zimmerman
As Occupy Wall Street expands around the country and the globe, we take a look today at one of the antecedents of this nascent mass movement — the last time young people sparked protests that changed the conscience of the nation. It was the 1960's, when thousands came out to fight first for civil rights, then against the US military misadventure in Vietnam, and finally for the cultural, political and economic rights of women and minorities.
Bill Zimmerman was right in the thick of it — he marched with Martin Luther King and worked to register voters in the south; he helped organize the 1967 march on the Pentagon (the march that made me an activist.) He battled police at the '68 Democratic con­vention; and got to know leading lights of the movement of the sixties, like Abbie Hoffman, Daniel Ellsberg, and César Chávez. He's put this history in a gripping memoir of those times. It's called TROUBLEMAKER: A Memoir From The Frontlines of the Sixties (Doubleday, 2011).
Bill Zimmerman is a political consultant to progressive causes and candidates.
Allen Michael Collinge
One core issue that is bringing thousands of young people to the Occupy Wall Street movement and its many offshoots in other cities around the country is the crushing burden of student loan debt.
When we talked with author Alan Michael Collinge in 2009, he was still paying off his loan twenty years after graduation – and it had almost doubled in size, due to interest, penalties and fees. His book is THE STUDENT LOAN SCAM: The Most Oppressive Debt in U.S. History – and How We Can Fight Back (Beacon 2009).
Newsflash! According to an article published in the New York Times today (Nov. 2, 2011) "College Graduates' Debt Burden Grew, Yet Again, in 2010".
Website for Student Loan Justice. org