Podcast: Play in new window | Download
Subscribe: Apple Podcasts | RSS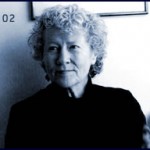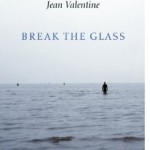 Poet Jean Valentine talks about her most recent poetry collection, BREAK THE GLASS (Copper Canyon Press, September 2010). Â And, in an encore interview, Tracy Kidder talks about MOUNTAINS BEYOND MOUNTAINS.
Jean Valentine
Poet Jean Valentine's work is often short, honed down to a few spare images that strike right into the underbelly of consciousness and straight to the heart. The acclaimed poet Adrienne Rich wrote of it:
"Looking into a Jean Valentine poem is like looking into a lake: you can see your own outline, and the shapes of the upper world, reflected among rocks, underwater life, glint of lost bottles, drifted leaves. The known and familiar become one with the mysterious and half-wild, at the place where consciousness and the subliminal meet. This is a poetry of the highest order, because it lets us into spaces and meanings we couldn't approach in any other way."
Valentine won her first poetry award in 1965 for her first book, Dream Barker. In 2004, she won the National Book Award for her poetry collection, Door In The Mountain. Break the Glass is her eleventh book of poetry.
For those of our listeners who are in the western Massachusetts area, Jean Valentine will read from her work on Monday, March 7, at 8 p.m., at Amherst College.
Poems and readings by Jean Valentine
Tracy Kidder
Jean Valentine's poem about Paul Farmer is Who Watches . Here's a 2010 WV interview with author Tracy Kidder about his 2003 book, Mountains Beyond Mountains. It's about Paul Farmer's work in Haiti and the organization he founded, Partners in Health. The interview with Kidder first aired in February 2010.