Podcast: Play in new window | Download
Subscribe: Apple Podcasts | RSS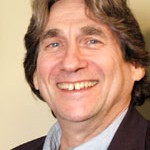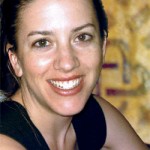 Solar power booster and anti-nuclear activist Harvey Wasserman talks about his vision for a clean energy future, SOLARTOPIA. Anna LappÁ© talks about DIET FOR A HOT PLANET: The Climate Crisis At The End of Your Fork; it's just out in paperback.
Harvey Wasserman
With the nuclear catastrophe in Japan still unfolding, isn't it time we get beyond nuclear? And the Deepwater Horizon oil disaster in the Gulf nearly one year ago made it abundantly clear that we need to get beyond petroleum, too.
The goal of 100% renewables is  becoming ever more possible.  Recently energy Sec. Steven Chu
said that wind and solar are becoming cost competitive
with oil and gas.  And  as early as 2009, Scientific American devoted a whole issue to how we could have an economy that's  powered by 100% renewable energy.
We could have a "Solartopia." When Francesca talked in 2009 with Harvey Wasserman about his book of that title, we still were hoping for a major climate agreement out of Copenhagen, a robust clean energy bill out of Congress, and a new president who  many expected would put clean energy ahead of nuclear, coal, and oil. None of that has come to pass.  And we are running out of time. If we don't start ratcheting down our carbon emissions by 2015 and get them down by 100% by 2030, we're in for Hell and high water.
Harvey Wasserman has a different vision. His Solartopia is a world where nobody starves, there are no more wars for oil, education is free, agriculture is based on sustainable small farms, schools grow their own lunch and produce their own power, everything produced is recycled, mass transit is abundant, and solar housing is available to all. Â and it's all done using technology we have today.
Anna LappÁ©
Our food system is a major contributor to the greenhouse gases that are playing havoc with the Earth's climate, from cutting down forests for farmland, to raising meat animals in huge industrial operations, to the thousands of carbon spewing miles our food travels.
The connection between environment and food was first brought to public awareness by Frances Moore LappÁ©. Her hugely influential book, DIET FOR A SMALL PLANET, advocated vegetarianism as a healthy, environment friendly alternative to the predominant meat heavy diet Americans followed.
Now her daughter, Anna LappÁ©, has come out with DIET FOR A HOT PLANET. It's about creating a climate friendly food system that is healthy, tasty, and sustainable.
Anna LappÁ© is also co-author, with Frances Moore LappÁ©, of HOPE'S EDGE and of GRUB (co-authored with Bryant Terry). A bestselling author, she is respected for her work on sustainability, food politics, globalization, and social change.
(This is an encore interview.)
Read an excerpt from DIET FOR A HOT PLANET