Podcast: Play in new window | Download
Subscribe: Apple Podcasts | RSS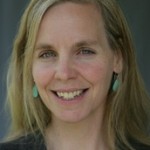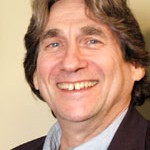 Harvey Wasserman tells us about SOLARTOPIA, his vision of 2030's clean energy world. And ecologist Amy Seidl tells us how we can adapt to climate change while trying to control it. Her book is EARLY SPRING.
[amazon-product align="left"]0975340247[/amazon-product]
Harvey Wasserman
This week, the world's nations are meeting at the UN Climate talks in Copenhagen. Hopefully, they will be able to hammer out an agreement that will keep climate change within safe limits. Despite a few holdouts on the margins — "climategate" notwithstanding — the world's scientists agree that climate change is real and it's already happening. And the science says time is running out: we have to cut CO2 emissions drastically over the next decade or so. Recently top German scientists reported hertsgaard that the US had to cut emissions 100% by 2020; Europe, China and India by 2030; and the rest of the world by 2050. Otherwise, global temperatures will rise by more than 2 degrees centigrade — and climate change will be out of control.
[sniplet amazon bookstore widget]
Cutting emissions that drastically isn't as hard as you might think. Harvey Wasserman says we could have a "Solartopia". It's a world run on clean, renewable energy using just the technology we have today. Nobody starves, there are no more wars for oil, all education is free, agriculture is based on sustainable small farms, schools grow their own lunch and produce their own power, everything produced is recycled, mass transit is abundant, and solar housing is available to all. Our big cities are squeaky clean and grow much of their own food. And all this is possible by 2030.
[amazon-product align="right"]0807085847[/amazon-product]
Links to Stuff Mentioned on the Show:
[amazon-product text="SOLARTOPIA! Our Green-Powered Earth, A.D. 2030″ type="text"]0975340247[/amazon-product]
Amy Seidl
We also air this archived interview with Amy Seidl about EARLY SPRING: An Ecologist and Her Children Wake to a Warming World.
Do Something About Climate Change
Tell COP15 leaders to create a binding climate treaty