Podcast: Play in new window | Download
Subscribe: Apple Podcasts | RSS
Author Suki Kim talks about her gripping story of life in North Korea, WITHOUT YOU, THERE IS NO US. She went undercover in the DPRK to bring a more humanized view of North Koreans to the West. Also, political cartoonist Ted Rall comments on the killings at Charlie Hebdo.
Suki Kim
The Korean War of 1950 to 1953 is a wound that has marked nearly every Korean family with tragedy and loss. South Korean born writer Suki Kim's family is no exception. Her 17 year old uncle disappeared at the beginning of the war, probably taken captive by what was to become North Korea.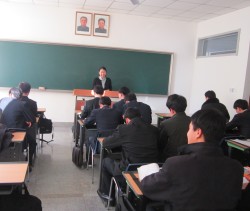 That country is a pariah among nations, the butt of jokes and Hollywood lampoons like the movie The Interview. Its people are sealed behind impenetrable walls of tyranny and censorship.
See more of Suki Kim's photos of North Korea.
When we think of the North Korean people, we picture them as a faceless mass, starving from famine or mindlessly hailing their Great Leader in brainwashed unison. Suki Kim wants to change that notion. She wants us to see the people inside the faceless mass.
Kim went to North Korea to find out for herself what life is like for the North Koreans — even though she knew she could only have access to a tiny slice of that society. She went undercover and got a job teaching English to the sons of the North Korean elite.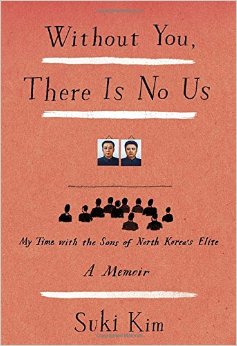 Her every move was watched — not just by her North Korean minders, but also by her evangelical Christian colleagues who ran the school where she taught.
But despite the strict controls, Suki Kim was able to make a profound human connection to her students — young men who, after all, were not so different from teenage boys anywhere. Her wonderful book Without You,There Is No Us humanizes them and, in the process, invites her readers to deepen our own humanity.
In addition to Without You,There Is No Us, Suki Kim is the author of a novel, The Interpreter.
Ted Rall
The killing, in Paris, of the editor, several cartoonists and other staff of the French satirical weekly Charlie Hebdo has prompted a world wide reaction of horror and marshaled a huge response of support for the publication in the name of press freedom.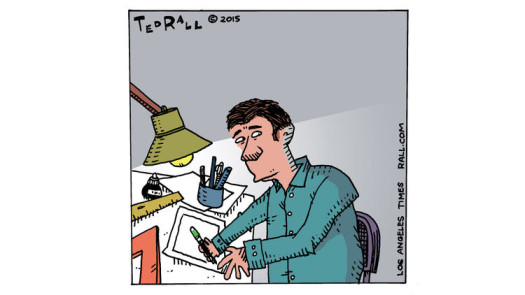 But questions have also been raised about whether Charlie Hebdo's mocking of Muslim sensibilities might have fed into growing Islamophobia against a vulnerable minority population in Europe. Some critics even charged that the newspaper's lampoons were designed to sell more copies.
Francesca caught up with political cartoonist Ted Rall the day after the massacre and asked him about his take on the controversy. Rall wrote a post for the LA Times stating: "Political cartooning may not pay well, or often at all, and media elites can ignore it all they want. But it matters. Almost enough to die for."