Podcast: Play in new window | Download
Subscribe: Apple Podcasts | RSS
We talk with celebrated Malaysian author Tan Twan Eng about House of Doors, his spellbinding new novel about love and betrayal, colonialism and revolution, storytelling and redemption.
Then, novelist Kerri Maher tells us about her novel, All You Have To Do Is Call. It's about the Jane Collective, the 1970s clandestine abortion service in Chicago.
Writers Voice— in depth conversation with writers of all genres, on the air since 2004.
Find us on Facebook at Writers Voice with Francesca Rheannon, on Instagram and Threads @WritersVoicePodcast or find us on X/Twitter @WritersVoice.
Read transcripts and subscribe at the Writer's Voice Substack
Love Writer's Voice? Please rate us on your podcast app. It really helps to get the word out about our show.
key words: Tan Twan Eng, Kerri Maher, abortion, reproductive choice, podcast, book recommendations, author interview, book podcast, book show, fiction, history, writer's voice, Francesca Rheannon
Tan Twan Eng, HOUSE OF DOORS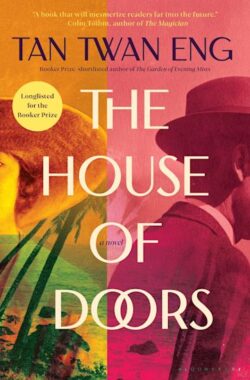 It's 1921 in Penang, a British colony in what was then called Malaya. Famed author Somerset Maugham has come to visit his old army buddy, Robert. As always, he's prospecting for stories to inspire his writing. His host's wife Lesley does not disappoint.
She confides a story of love and revolution, and another one with a murder mystery at its center, both of which reveal the fault lines of race, gender, sexuality, and power under empire.
House of Doors is a beautifully written novel based on real events. An international bestseller, it's longlisted for the Booker Prize. Tan Twan Eng is also the author of the award-winning novel, The Garden of Evening Mists.
Read an excerpt from House of Doors
Kerri Maher, ALL YOU HAVE TO DO IS CALL
In this post-Roe time, when the Supreme Court has stripped women of the right to decide when or if they will bear children, it's vital to remember what is was like before Roe.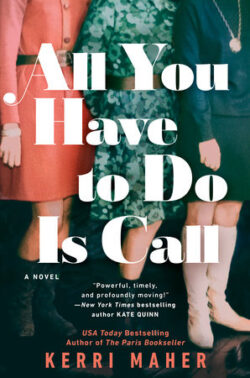 It's also vital to remember how some incredibly courageous women and their male allies — like those of the clandestine abortion service Jane in Chicago — organized to provide reproductive choice to women in spite of the ban on abortion.
Kerri Maher brings that history to life In her engaging new novel, All You Have To Do Is Call. While her characters are fictional, the novel illustrates the true history of Jane — it's foundation in the women's liberation movement, race and class disparities in that movement, and the risks facing the brave women who participated.
A previous guest on Writer's Voice, Dolen Perkins-Valdez, who we interviewed about her book, Take My Hand, said of All You Have To Do is Call: "A captivating tale of women sacrificing everything in order to support other women. Everyone should read and discuss this book. Everyone."
In addition to All You Have To Do Is Call, Kerri Maher is the author of four previous books, including three novels.